Gilbert Arenas Defends Historic Michael Jordan 'Mistake': "If They Redo the Draft Now, and We Put Ourselves Back Knowing What We Know Now, Kwame Brown Still Goes Top 3"
Published 12/21/2021, 11:00 AM EST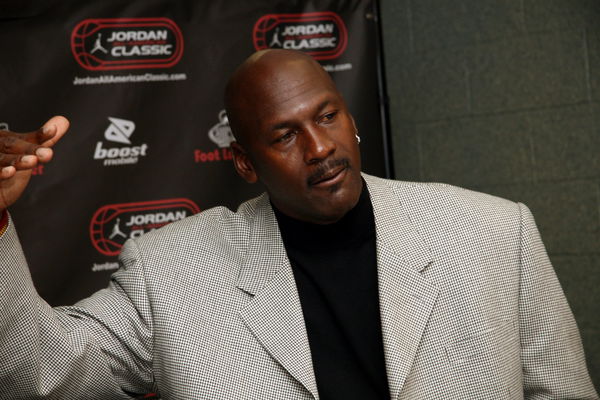 ---
---
It's one thing to be famous for your brilliance, but another altogether to be known for your failures. And there is no worse feeling than that. Unfortunately for Kwame Brown, he will always be recognized as the No. 1 overall draft pick who turned out to be the biggest disappointment. On top of that, Michael Jordan is also held accountable for this, as he had a hand in bringing him to the Washington Wizards during his first years as an executive.
ADVERTISEMENT
Article continues below this ad
While most people have always criticized MJ for this choice, Gilbert Arenas has tried to defend him recently. He explained in detail, that whatever happened made sense back then and should make sense now as well.
Gilbert Arenas understands the decision Michael Jordan made at the time
ADVERTISEMENT
Article continues below this ad
During the 2001 NBA Draft, Gilbert Arenas, who was expected to be the No. 1 overall pick turned out to be the 31st pick instead. To everyone surprise, the Washington Wizards picked Kwame Brown as the first pick. Brown hardly stood up to the expectations and, Jordan has had to bear the brunt of all the hate for this decision.
But in a recent interview with Gilbert Arenas, he explained, "When it comes to high school, you have to grade them on a curve. A high school kid, a young kid, is getting drafted on potential. So, when you're saying out of that class he had the most potential out of all those high school kids."
He further stated, "So, if they redo the draft today, and we put ourselves back knowing what we know now, he still goes top three." As per Arenas, what could have been was that Pau Gasol could have gone one, and Zach Randolph No. 2.
WATCH THIS STORY: Michael Jordan, Kareem Abdul-Jabbar & Other NBA player's Who've Received the The Presidential Medal of Freedom
ADVERTISEMENT
Article continues below this ad
Kwame Brown: One of the biggest draft busts?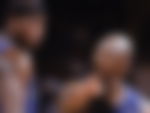 Kwame's career average was 6.6 points per game, 5.5 rebounds, and 0.9 assists. If it was somebody who hadn't been drafted first, they wouldn't have gotten so much heat for a below-average career.
ADVERTISEMENT
Article continues below this ad
But because he was the top choice, on top of that, Michael Jordan showed faith in him, it worked against him instead of in his favor. But these things are very hard to predict. As Arenas explained that potential can be very deceiving. One minute it's there and the next it might not be.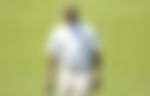 Enjoyed reading this article? Download our exclusive app to get 24x7 coverage, latest memes and social media banter. Click here to download.