Gilbert Arenas Believes Dennis Rodman Could Not Stop LeBron James
Published 03/29/2021, 7:35 AM EDT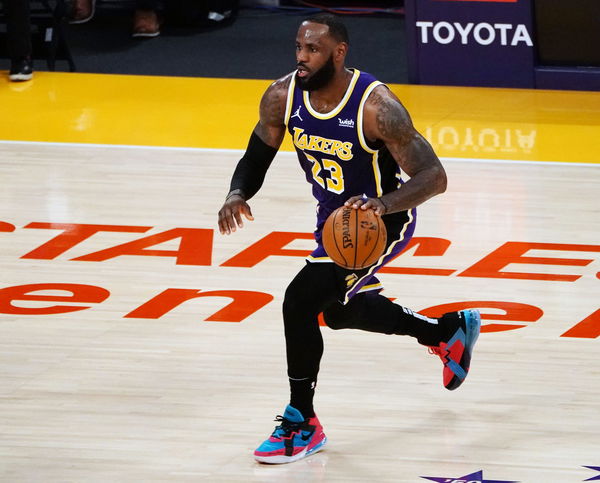 ---
---
LeBron James is often derided for playing in the modern-day NBA. While James is one of the most gifted specimens in the NBA, people believe that he plays in a more lenient era of the league. Compared to the 90s, the modern game is a lot less physical, which is why people believe LeBron James thrives during this era. But one former All-Star has now come to the King's defense.
ADVERTISEMENT
Article continues below this ad
Gilbert Arenas defends LeBron James over Dennis Rodman
Former NBA All-Star Gilbert Arenas spoke recently about the modern-day NBA game. He believes that Dennis Rodman, oft considered the best defender of all-time, would not have been able to stop LeBron James. Rodman doesn't know how to defend a guard like James who makes his way to the basket. Rodman relied on brute strength, which wouldn't affect James' style of play.
ADVERTISEMENT
Article continues below this ad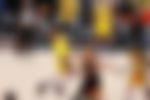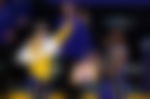 Arenas said, "Dennis Rodman, a 6'7, 210-pound guy, wouldn't be stopping LeBron James. Let it go… He's a point guard. You were great at defending people whose back is to the basket. He's going downhill. Your brute strength has no bearing on downhill guards… The defensive guards back in the day, you get the hand check."
Arenas gives modern NBA advantage over 90s era
Arenas expanded the argument to note that the hand check, a staple of 90s basketball defense, would not work today. Unlike the 90s, the guards of today are not focused on play-making entirely. In the 90s, the guards had one primary objective – to create a play, most often for their big men. But now, the guards are more versatile and mobile, making them harder to guard.
ADVERTISEMENT
Article continues below this ad
Arenas added, "Well, the hand check worked because the guard wasn't scoring, he was a set-up guy. So he's sitting there with his back to the basket trying to get this offense, get it to the big man down low. So it's easy to just you know hand check a guy who's not moving anywhere."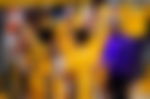 Who would win in a match-up between Dennis Rodman and LeBron James? Many consider Rodman to be the greatest defender in NBA history. However, LeBron James is a freak of nature, a scary combination of size, speed, strength, and incredible basketball intelligence. The numbers he has put up in his career have shown he is one of the greatest attacking players ever.
ADVERTISEMENT
Article continues below this ad