Gilbert Arenas Breaks Down Why Luka Doncic is a Mixture of Michael Jordan and Larry Bird
Published 01/28/2021, 4:30 PM EST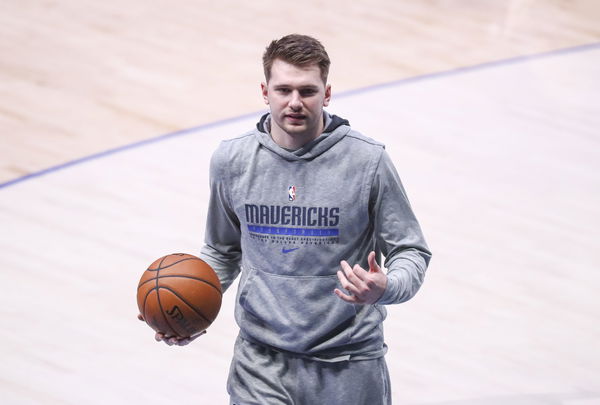 ---
---
Luka Doncic is possibly the next big star of the NBA. While LeBron James is dominating into his twilight, a whole host of young stars are ready to take the mantle from him. In front of that queue is the 21-year-old Luka Doncic.
ADVERTISEMENT
Article continues below this ad
Doncic is progressing at a pace no one has seen before in the NBA. He has surpassed early domination numbers set by LeBron, Magic Johnson, and even Michael Jordan. His skill-set is very special, and Gilbert Arenas has noticed it. The former Washington Wizards guard compared Luka's game to a mixture of Michael Jordan and Larry Bird.
ADVERTISEMENT
Article continues below this ad
While the video is very in-depth and a great watch, this is what explains why Doncic is so different. "Luka is just different. Sitting at 6'8-6'9. Being a point guard, being a shooter, and having an understanding of the fundamentals vs what raw athleticism is. There's a reason that he is performing the way that he is vs others in the past. He has the makeup that just makes you different."
Luka Doncic: The next man to enter the GOAT conversation?
ADVERTISEMENT
Article continues below this ad
When players are young, they are rarely talked about as someone who could be the greatest of all time. The last young player to have those expectations was LeBron James. While Luka didn't enter the league with those expectations, his sensational play in his sophomore season has raised expectations to that level.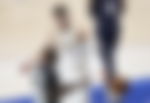 Doncic's numbers are solid in this third season still. However, his Mavs seem to be struggling to get as many wins as they did last year. While Kristaps Porzingis is still returning from knee surgery and other squad players keep missing time, Luka has to start impacting winning more.
ADVERTISEMENT
Article continues below this ad
The Mavs are currently outside the top-eight in the West. While it is a long season, they will be expected to do better. Luka is averaging 28.4 points, 9.7 assists, and 8.4 rebounds. Fantastic numbers, but to become an MJ or Larry Bird, those numbers need to be attached to big wins.