Gilbert Arenas Defends the Lakers and LeBron James – 'Hardest Championship'
Published 02/02/2021, 8:00 AM EST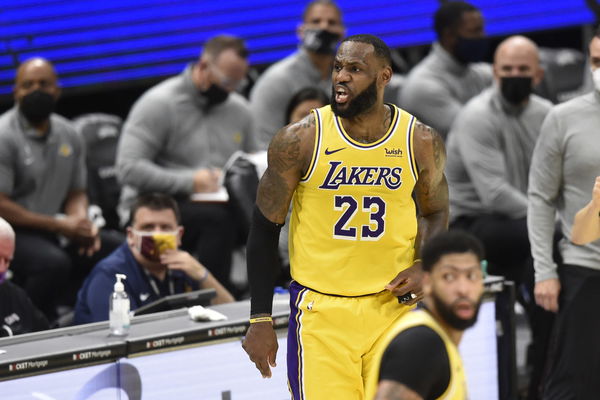 ---
---
The 2019-20 NBA season was one of the weirdest seasons in the history of the league. Because of the COVID-19 pandemic, the season was suspended for a long time and when it was restarted, teams competed in the Orlando Bubble. The LA Lakers ended up lifting the 2020 NBA Championship trophy at the end of the bubble.
ADVERTISEMENT
Article continues below this ad
However, many fans still believe this ring should have an asterisk in front of it. The sole reason being that it was not the traditional way to win an NBA Championship. However, Gilbert Arenas thinks otherwise.
Gilbert Arenas defends LeBron James and the LA Lakers' 2020 NBA title 
ADVERTISEMENT
Article continues below this ad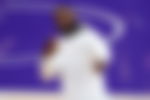 The former NBA star sat down for an interview with Fubo Sports, where he shared his thoughts about the Lakers' Bubble ring. Arenas said:
"People are like man that was the easiest championship. I say technically, technically that is the hardest championship because it's LeBron [James] and the Lakers. Now, when you think about the fan base of the Laker team and a LeBron team, every arena they would have went it in, he was fan favorite. So when you are in a Bubble, it took the fans' favorite out of them. Now you don't get booed at your own home."
Like Arenas explained, the purple and gold have an unparalleled fan base around the whole league. In fact, sometimes it is hard to determine whether they are playing on their home court or not. On top of that, they have one of the best players of all-time in LeBron James playing for them.
Considering what the atmosphere typically is at a Lakers game when stadiums are filled with fans that atmosphere, one might almost think it was an advantage for the Lakers' opponents that the Orlando Bubble happened. After winning last season, can the Lakers repeat the same level of success this year? So far they are off to a good start.
Can LeBron James win another ring this year?
ADVERTISEMENT
Article continues below this ad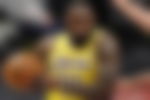 This season, LBJ turned 36-years-old; however, the L-Train is yet to slow down. He is still one of the best players in the league and is a top candidate to win the regular season MVP. But it all comes down to winning a championship this year.
ADVERTISEMENT
Article continues below this ad
If LeBron and the Lakers can achieve that goal, his name will forever be engraved in fans' hearts as a legendary LA Laker. But what do you think? Can the purple and gold repeat last season's success?