Gilbert Arenas' Details How Zion Williamson Can Enter the GOAT Debate with LeBron James, Kevin Durant, and Others
Published 06/21/2021, 11:10 AM EDT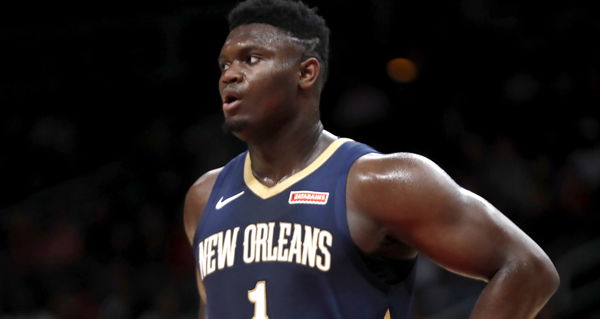 ---
---
Zion Williamson and the New Orleans Pelicans saw their 20-21 season end with a 31-41 record. The Pelicans missed the playoffs yet again, in a season that saw them deal with injury and covid protocols throughout. New Orleans last hosted a playoff game back in 2018 when marquee player Anthony Davis was still part of the franchise.
ADVERTISEMENT
Article continues below this ad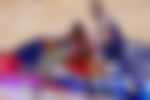 Rewinding back to 2019, major restructuring in the Pelicans organization saw rising stars Lonzo Ball and Brandon Ingram traded to New Orleans for Anthony Davis. In that off-season, the organization, with their first pick, drafted Zion Williamson, who was viewed as a key piece in making a playoff push.
ADVERTISEMENT
Article continues below this ad
While Zion's rookie season was a polar opposite of what most expected, an injury to the star in his first pre-season game spoiled the launch. However, Williamson's style of bully ball never failed to impress on the biggest stages! League experts also chimed in, calling for Williamson to shed weight and tone his physique to the demands of the NBA season. In his first full season, he averaged 27ppg/7.2rpg/3.7apg across 61 games.
Career advice for Zion Williamson
Gilbert Arenas, alongside Dwight Howard, spoke out about the current transformation of the Big Man in the NBA, as opposed to 2-3 decades ago.
Arenas, on the 'No Chill' podcast, brought out the comparison saying – "When Shaq came in the league, it kinda altered perception for future bigs. If you're 95, and you're coming in 1995, and you're Kevin Garnett, and you're sitting at seven foot 220 Do you really want to go against Shaq?"
He further added – "So instead of being the future of fives, they said, we're gonna all go become fours. So all the Dirk Nowitzki, the Tim Duncan's, they all went to the four-man, instead of the five. That's why the four-man developed."
Arenas and Howard also commented on the need for the rising stars in the modern NBA to develop the physical ability and skill to defend all positions from 1 to 5.
He exemplified his take by commenting on Zion's game – "I always said that's how Zion was. He was damn near the center in high school. Now they got him playing what 4? 4-3 No, he's been playing power forward. He's gonna try to come in the league as a three."
Talking about position changes in the transition from college to the league, he spoke about Williamson's ability to match up against NBA greats at the 3. – "Even at the three, you still got LeBron, you got KD, Giannis. These all six-ten footers, so like you got your six, six, like, your jumping ability means nothing at that point because you're giving up four or five inches of height."
Watch This Story – Michael Jordan's Greatest Signature Moves: Jimmy Butler, Luka Doncic, And Other NBA Stars Emulating The Bulls Legend In 2021
Moving forward
ADVERTISEMENT
Article continues below this ad
When asked about what Zion's approach towards his game should be in the coming seasons, Arenas commented, "So that's something that Zion is going to have to face when he gets here. Like, of course, he had a great college career, but he's playing against other college players.
"So I think he's just gonna have to go through the adjustment period, I think he's gonna have to lose a ton of weight. And he's gonna have to develop finishing with his right hand."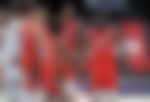 And while Williamson has the age factor going in his favor, clearly the rising star has a few gaps in his game that need work this off season. Therefore, it will be intriguing to watch whether his body can keep up, or will a grueling 82 game season again see the Pelicans star once again go down the same road as previous seasons!
ADVERTISEMENT
Article continues below this ad