Gilbert Arenas Names LeBron James As Best Point Guard in Today's NBA; Leaves Kyrie Irving Out of Top 5
Published 04/29/2021, 1:56 AM EDT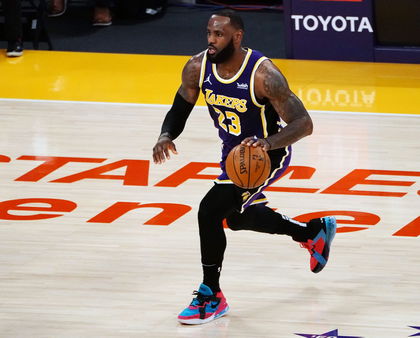 ---
---
LeBron James is arguably one of the best players the game has ever seen. Ever since his debut in the league, 'King James' has showed a versatile skill-set from scoring to defending.
But arguably, one of his most lethal weapons is his impeccable vision on the basketball court. While he has traditionally played as a forward in the starting lineup of every team, for the majority of his career, the offense flows through him.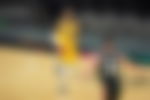 But in the last season with the Lakers, 'the King' truly showed his true potential as a playmaker. LBJ truly flourished as the primary point guard for the team and even led the league in assists.
Gilbert Arenas names LeBron James as top point guard in the NBA
LBJ's incredible vision as a point guard certainly turned some heads. One of the biggest admirers of his talents is former Wizards superstar Gilbert Arenas.
In his recent episode of No Chill podcast, Arenas spoke about the top five guards in the league right now. There, the 39-year-old ranked James as the top guard in the league. "I'm gonna have LeBron, CP… Curry, Russ, and Dame."
ADVERTISEMENT
Article continues below this ad
'Agent Zero' then explained why he didn't include Kyrie Irving in the list.
"See, that's what I said so like Kyrie is tricky because in this moment in time he is the most skillful offensively."
"Out of all of them like I mean no matter you know Curry getting his shot off or how Westbrook can just get to the basket at will um gets all the numbers, Dame range, his precision, his deadly you know mindset at the end of the game. Kyrie is just a whole different breed."
Arenas added, "It's really hard because it's you can't keep him out of the top five at all you I mean it just like when it comes to guards, he is the guard you know I mean he is the guard."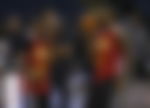 "The only reason that if you do leave them off, you're only leaving them off because Chris Paul is still here and LeBron is still here sitting on 16 years and 18 years you know what I mean so you got to give the respect still to those guys who put in that work and they're still here so they're still relevant to the game."
Arenas certainly makes a fair point here. While Irving undoubtedly might be one of the most gifted players offensively, injuries have hurt him dearly. One of the biggest statements he could make is to win the championship this season. Can 'Uncle Drew' lead his team to championship glory?