Gilbert Arenas Reveals the Real Reason Behind Refusing to Play Alongside Kobe Bryant in Lakers
Published 02/26/2021, 2:30 PM EST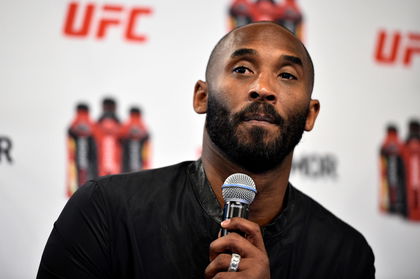 ---
---
Real D.C. fans would know that before Bradley Beal and John Wall, there was another superstar who played for the Washington Wizards for eight seasons. Gilbert Arenas had established himself as one of the most potent scorers in the history of the league. In fact, he was so great that he received plenty of offers from bigger teams, even the Los Angeles Lakers.
ADVERTISEMENT
Article continues below this ad
However, injuries and controversies outside the NBA ruined his prime, and he was never the same after. However, he had a much different reason for not joining the team, and it partly had to do with Kobe Bryant.
Gilbert Arenas was not what Kobe was looking for
ADVERTISEMENT
Article continues below this ad
In an interview with Arenas, he opened up about his opportunity to play with the Lakers and why he wasn't keen on playing for them. He started off by narrating the story about his try-out. "So Lakers hit me up, and I had a tryout. So, I am in there and I probably took about 400 shots and missed five.
"I was flaming."
Even if he had a good workout, Gilbert was hesitant to play for the Lakers. All he could think about was how much he was in the limelight because of his controversies, which is why he didn't want to play for them.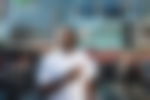 Another factor that added to his decision was Kobe Bryant.
Arenas was nicknamed Agent Zero because of his jersey number and for making coming up big during clutch moments. However, when this opportunity came knocking, he wasn't that player anymore.
When asked what it would have been like to play with Kobe, Arenas confessed, "I wasn't the player he was looking for. I wasn't Agent Zero. I was afraid he was going to push me like that."
What was wrong with Agent Zero?
Arenas shed light on why he didn't want to be the man he was defined by in the league.
"Remember, Agent Zero was a whole different person. I didn't want to be that person because that person got me into trouble.
"What got me in trouble, was making me good too.
"But once I got in trouble, I didn't want nomore. He was like, 'Yo! I want agent zero'. and I am like 'Oh no!"
ADVERTISEMENT
Article continues below this ad
At the end of his career, Arenas had some respectable numbers on his scoreboard. But he was never able to live up to the expectations that was expected of him during his prime.
Do you think that could have changed if he had given Kobe and Lakers a chance?
ADVERTISEMENT
Article continues below this ad
Read also- Kyrie Irving and Vanessa Bryant Urge NBA to Change Logo to Kobe Bryant