GMs Afraid of Acquiring James Harden Due to Off Court Antics, Claims Kendrick Perkins
Published 12/24/2020, 1:00 PM EST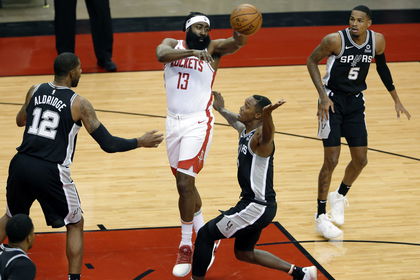 ---
---
James Harden has been in the spotlight for all the wrong reasons. He had first demanded a trade from the Rockets and did not show up for the initial training sessions.
ADVERTISEMENT
Article continues below this ad
He was apparently busy partying in Miami. When he did show up just before the first pre-season game, he didn't look in the best condition. He seemed sluggish and was dismissive of how he feels about the team's moves.
Two days ago, video footage appeared which showed Harden partying yet again, leading to more questions raised on Harden's behavior. The NBA fined Harden with $50,000 due to his off-court antics.
ADVERTISEMENT
Article continues below this ad
Kendrick Perkins slams James Harden for his unprofessionalism
Former NBA champion Kendrick Perkins slammed the Rockets superstar James Harden in a recent episode of ESPN's 'The Jump' for not being professional after demanding the trade.
He said, "If you're trying to get moved, then you have to be a professional. Not only do the Rockets have the keys and they don't have to trade you, but it's a turnoff for other organizations.
"I have been hearing from multiple GMs that they are scared of trading for James Harden and it has nothing to do what he does on the court but it's his activities off the court and they are saying that if they trade him that he's going to be a bad example in the locker room because of things like this."
How Harden's antics might not help future stars?
The player empowerment movement is in full swing. NBA superstars have much more control over their moves and the money they make.
James Harden is the perfect example of what not to do. He has become the face of a player with excessive power who does anything he wants to do. These antics might be the reason teams start questioning the salaries they give to stars and start questioning are they over-paying the stars.
Former NBA Champion Kendrick Perkins raised similar concerns about the same. He said, "He is burning down the bridge for the younger generation. It was guys like Barkley, Magic, Michael Jordan guys who paved the way for guys like James Harden to be making hundreds of millions of dollars.
ADVERTISEMENT
Article continues below this ad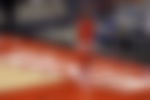 "Right now the way James is acting, he is acting selfish because of a simple fact they have a younger generation that's coming up and what's gonna happen is the owners are gonna go to the CBA when it's time to negotiate and then they say 'you know what, we gotta discuss things like these.'
"You want to keep it easier for the next generation of the kids to be able to earn hundreds of millions of dollars. Right now I don't approve of anything that James is doing."
ADVERTISEMENT
Article continues below this ad
The decision now lies with the Rockets whether they want to keep a disgruntled star with multiple off-the-court antics or trade him to a rival and opt to build around younger players.