GMs Vote James Wiseman as Rookie Who Will Be the Best Player in Five Years
Published 12/19/2020, 12:01 PM EST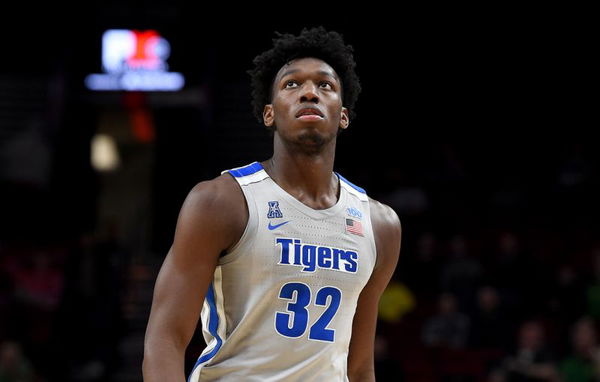 ---
---
James Wiseman is one of the most exciting prospects in the NBA this year. He went to the Golden State Warriors as the second overall pick in the 2020 draft. At 7'1″, Wiseman adds significant size to a Warriors team that lacks a proper big-man. For many, Wiseman is one of the best selections in the NBA draft this year.
ADVERTISEMENT
Article continues below this ad
Wiseman played college basketball for the University of Memphis. However, he only played a total of three games for the team, due to several issues with regards to his eligibility. There were accusations of tampering, as Memphis coach and former NBA great Penny Hardaway allegedly paid a fee to sponsor his move to Memphis.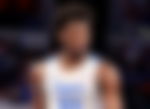 ADVERTISEMENT
Article continues below this ad
Eventually, Wiseman got permission to play again, after the disagreeing parties reached for a compromise. The NCAA allowed Wiseman to return to the season, on the condition that he serves a 12-game suspension and pay a fine. In his brief stint with Memphis, Wiseman averaged 19 points, 10 rebounds, and 3 blocks.
By December of 2019, he decided to leave the University of Memphis and declared himself eligible for the 2020 NBA Draft. However, his draft selection was delayed severely due to the pandemic.
James Wiseman – Best player from 2020 class in five years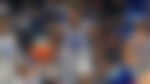 ADVERTISEMENT
Article continues below this ad
Wiseman impressed all scouts and teams during his pre-draft workout. In fact, the Minnesota Timberwolves wanted to draft him with the number one overall pick, but Wiseman made it clear that he didn't want to join the Timberwolves. This was due to the presence of Karl-Anthony Towns on the team, as he plays at the same position as the Memphis alum.
Eventually, the Golden State Warriors selected him as the number two pick in the 2020 NBA Draft and it looks to be a solid addition to a Warriors team that has historically lacked depth. Wiseman adds a whole new dimension to their squad as he isn't just a selection for the current team, but a talent for the future as well.
A recently conducted poll asked NBA's GMs who they think will be the best player out of the 2020 Rookie class, five years from now. 36% of the General Managers chose James Wiseman as their favorite and the one who'd be the most improved among his fellow draftees. However, the GMs believe Hornets' LaMelo Ball is destined to win the Rookie Of The Year award in 2021.
ADVERTISEMENT
Article continues below this ad
It remains to be seen what kind of season the Warriors and Wiseman will have in 2021. If Wiseman manages to record an impactful season, he stands a solid chance to win the ROY award.