"Go Back to Dad Jokes": Envious Giannis Antetokounmpo's Claim on Zion Williamson and Other 'Duke' Prodigies Results in Online War
Published 03/09/2023, 11:00 PM EST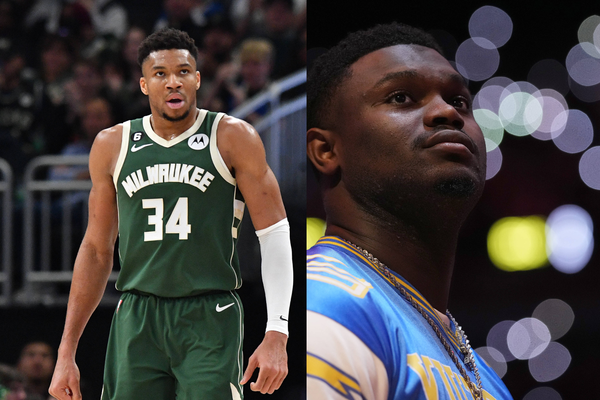 Many iconic names have taken the leap directly from high school to the NBA. Kevin Garnett, Kobe Bryant, and LeBron James are some of the most prominent names to have skipped college. However, the majority of talent in the NBA comes from players developing their skills in college before taking the leap to the league. Yet, International players that make their way into the NBA don't have that luxury. When Giannis Antetokounmpo was asked where he would have wanted to go to college, instead of supporting his choice, fans lashed out.
There are a couple of institutions in the country that have a history of developing the most number of players that are playing in the league right now. Furthermore, there are some colleges that only produce the cream of the top players.
Giannis Antetokounmpo on his pick for college
ADVERTISEMENT
Article continues below this ad
Recently, Giannis Antetokounmpo was asked where he would've wanted to play college basketball. To that, the 'Greek Freak' said, "Definitely Duke. I like Duke because of the players that came out of that program."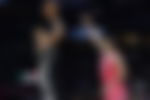 There is no doubt that what Giannis said was certainly true. Duke has produced some of the greatest talents that have played in the NBA. Grant Hill, J. J. Redick, and Elton Brand are some of the few legends who have donned a Duke jersey. 
Zion Williamson and Brandon Ingram are two more Duke products holding down the fort for the New Orleans Pelicans. Although Williamson continues to face major injury issues, he was one of the greatest prospects coming out of college in NBA history. Even though Giannis gave props to one of the best basketball programs in the country, fans were still not happy. One fan commented, "Ok, the jokes are out of control now. Go back to dad jokes please!"
Another fan commented, "Kentucky > duke I'm sorry and I'm also bias because shai is my favorite player."
 

View this post on Instagram

 
Here are a few more reactions from fans on Instagram.
"He doin that because of Grayson Allen."
"If he went to college he most likely would've developed a jumper."
"He'd be the only MVP, DPOY, Finals MVP to come out of that program lol."
"Wow. Giannis just made a heel turn out of nowhere. The NBA equivalent of Shawn Michaels kicking Marty Jannetty through the barbershop window."
ADVERTISEMENT
Article continues below this ad
Some fans mocked Antetokounmpo in the comments section. However, a lot of them pointed out the potential of another Duke product, Jabari Parker. 
The Freak before the Greek Freak
Jabari Parker is a 6'8 versatile power forward who was drafted by the Milwaukee Bucks. He was the second overall pick in the 2014 NBA Draft. Not only was he a monster on defense, but many fans in the comments section pointed out how he was exactly the player Antetokounmpo is during his full potential.
ADVERTISEMENT
Article continues below this ad
Watch This Story – Duke vs UNC NCAA basketball semifinal
Alas, injuries robbed him of his athleticism, which automatically resulted in the downfall of his game. The ceiling of potential on Parker was high. Unfortunately, now he will always remain one of the 'what could've been' stories of the NBA.
Edited By: Pragya Vashisth