'Go Back to Old School': Shaquille O'Neal Has Bold Advice for Kawhi Leonard and Paul George to Contain Luka Doncic
Published 06/04/2021, 4:09 PM EDT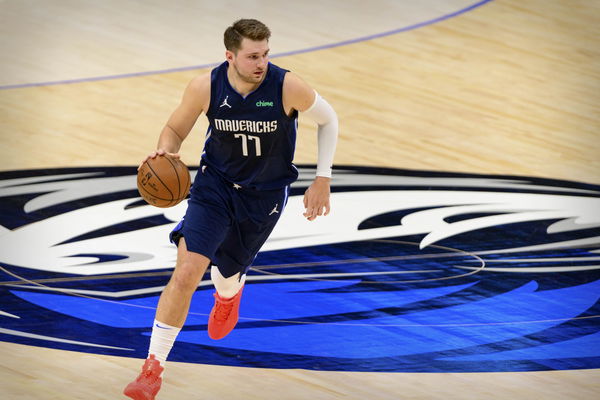 ---
---
The LA Clippers are arguably one of the biggest teams in the Western Conference. Having qualified as the fourth seed, the Clippers go up against Luka Doncic and the Mavericks in the first round.
After a disappointing exit at the hands of the Nuggets, the Clippers certainly retooled themselves. Bringing in veterans like Rajon Rondo and a new Head Coach in Tyronn Lue, Kawhi and Co. looked ready for a deep run in the Playoffs.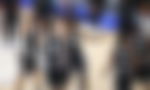 Matched up against a Dallas Mavericks side, the Clippers were clearly the favorites. But the series hasn't worked out in their favor. With Doncic and Co. leading the series 3-2, the Clippers are on the brink of elimination yet again.
Shaquille O'Neal explains how the LA Clippers can contain Luka Doncic
The Mavericks have certainly taken the Clippers by surprise in this series. Led by Luka Doncic, Dallas have tormented the Clippers' defense.
The Slovenian, in particular, is having a field day against the Clippers so far, averaging 35.0 points, 9.4 assists and 8.0 rebounds per game.
Given how he has toyed with LAC's defense, Hall of Famer Shaquille O'Neal had a piece of advice for Kawhi & Co. While in conversation on NBA on TNT Shaq explained how the Clippers might try to contain the Slovenian.
"I am in no way a defensive specialist, but I played against some amazing scorers. We always made two decisions. Let him get his, but don't let the help help, right? Or shut him down and make the others beat us." 
Shaq added, "You can't let a guy continue to torture at home these points. I thought Kawhi Leonard and Paul George were premier defenders.
"You may have to go back to old school basketball. Because Luka is smart….. Once he gets rolling, It don't matter who you got. He's hot."
Doncic has been on fire in this series. Be it him scoring jumpers or passing the ball, the 2-time All-Star has done it all for the Mavs. One of the biggest things he has taken advantage of is the switching by the Clippers.
Often taking advantage of the mismatch, the Slovenian is padding his stat sheet. Doubling him might be the best possible solution for Clippers.
If they start taking the ball out of Luka's hands, the Mavs' offense might disintegrate. Can Kawhi Leonard and Co. tie the series tonight?