'Go on a Diet. Stop Eating These Tacos!': LeBron James Gets Bashed on NBA Twitter for Signature Tuesday Celebration Amidst Uncertain Lakers Future
Published 06/15/2022, 10:00 AM EDT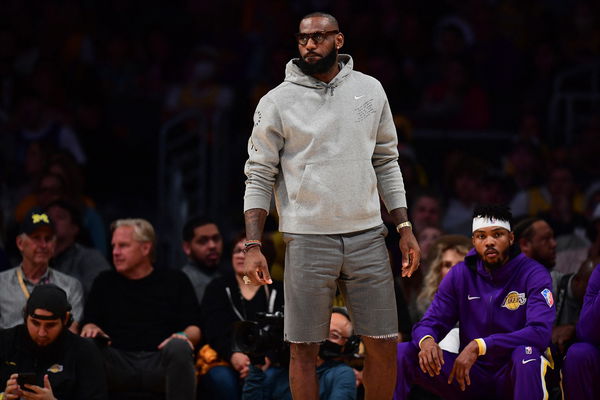 LeBron James loves Taco Tuesdays. It has been confirmed by the man himself. Everybody loves Tacos and LeBron James is one of them. His relationship with Taco Tuesday is very deep. He yelled this out on every Instagram story he made on Tuesdays. James, contrary to the popular belief, is a very goofy person off the court with friends and family.
Yelling out "Taco Tuesday" every week should cement that image on everyone's mind. He also made his wife and children yell the catchphrase. James has also asked his teammate, Anthony Davis, to do it during an Instagram story. LeBron fell in love with that phrase. He also asked the Los Angeles crowd to chant it at DeMarcus Cousins in 2019 during a game.
ADVERTISEMENT
Article continues below this ad
This time, it was the Destination Cleveland Twitter account that asked him to shout it out. LeBron James loves Tacos, Tuesdays, and Cleveland. He had to do it. There was no other way for him. James got stuck in that loop which he couldn't get away from.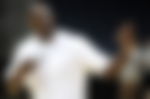 And the fans were reminded of those years when "Taco Tuesdays" got associated with the "King". He may have won 4 rings but "Taco Tuesdays" will always remain in the Internet Hall Of Fame. These are some of the reactions from the NBA Twitter "hive mind":
Bro go on a diet stop eating these tacos, you might make playoffs next season

— Marc Spector (@MarcSpector_LFC) June 14, 2022
LeBron James tried to trademark "Taco Tuesdays"
James' catchphrase got a cult following. As written above, he loved it too much. Hence, he decided to trademark the phrase.
ADVERTISEMENT
Article continues below this ad
His company LBJ Trademarks had filed trademark applications for the catchphrase "TACO TUESDAY" in three separate international classes: (1) online entertainment services featuring videos and social media posts, (2) social media advertising, and (3) downloadable audiovisual content on the 15th of August 2019.
Trademark registration is a complex process. But LeBron didn't have any idea what happened next. The US Patent and Trademark Office rejected it outright. The USPTO wrote, "The applied-for mark is a commonplace term, message, or expression widely used by a variety of sources that merely conveys an ordinary, familiar, well-recognized concept or sentiment message."
ADVERTISEMENT
Article continues below this ad
Watch this Story: WARRIORS VS CELTICS GAME 5 HIGHLIGHTS
The Lakers star's team later put out a statement in regards to their loss. It stated that LeBron will not get sued if he used it for business purposes in the future and that this was the real intent behind the application. Hence, James can use this popular phrase for branding purposes which he has after that.