'God Bless the Raptors': Twitter Reacts to Toronto Raptors Passing on Jalen Suggs to Draft Scottie Barnes With 4th Overall Pick in NBA Draft 2021
Published 07/29/2021, 9:07 PM EDT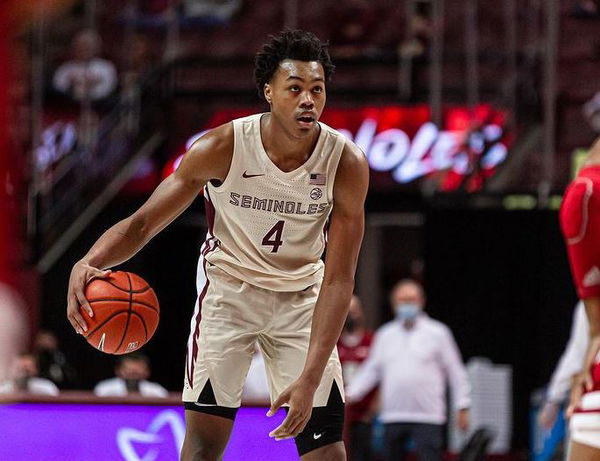 ---
---
The Toronto Raptors had a tumultuous 2020-21 season. Struggling through the coronavirus and many players getting injuries, the Raptors ended up with a disappointing 27-35 record. But luck was certainly in their favour as the Raptors moved up in the draft lottery and ended up having the 4th pick in the 2021 NBA draft.
ADVERTISEMENT
Article continues below this ad
With a stacked group of players like Cade Cunningham, Jalen Green, Evan Mobley and Jalen Suggs all potential franchise cornerstones, the Raptors had a chance to have a generational star in their ranks.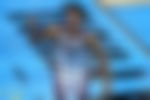 While Cunningham was the consensus first overall pick and Mobley and Green seen as the other top 3 picks, multiple mock drafts saw the Raptors picking Gonzaga talisman Jalen Suggs.
ADVERTISEMENT
Article continues below this ad
Raptors pull off a shocker in NBA draft 2021
The NBA draft is underway. With the top 6 picks out of the way, draft night started off as expected. All the media frenzy and prospects are lining up for probably the biggest night of their careers. But the draft has its own twists and turns, and the 2021 draft is no different.
The draft started off as expected. With Cunningham going in as the first overall pick and Jalen Green and Evan Mobley following suit, the Raptors were on the clock to pick their prospect.
While everyone expected to hear Jalen Suggs' name from Adam Silver, the Raptors pulled off a shocker. Picking up Florida state point guard Scottie Barnes instead of Suggs, the Raptors surely turned some heads with their pick.
Suggs who was one of the best all-around prospects of the draft is a proven leader and has the potential to be a superstar. While Barnes is a unique prospect in his own right, considering that the Raptors risk losing a dynamic guard like Lowry, a dominant ball-handler like Suggs would have made much more sense.
Fans react to Toronto Raptors drafting Scottie Barnes instead of Jalen Suggs
NBA fans all across the world were in absolute shock when the Raptors selected Barnes. While some fans criticized the Raps, some were in utter disbelief with the pick, take a look.
THE RAPTORS PICKED BARNES????

— 𝑪𝒐𝒏𝒆 🌩 (@Three_Cone) July 30, 2021
Toronto Raptors just made a HUGE mistake.

Suggs is gonna be one of those ones

— Barflaan Tedoe 🇱🇷 (@The_Barftender) July 30, 2021
so the raptors will have 3 pascal siakams next season in pascal siakam, og anunoby and scottie barnes?

got it

— nbaayy (@nbaayy) July 30, 2021
LOOOOOOL RAPTORS FANS SAID MASAI WAS JUST PLANTING SMOKE SCREENS

— Mike Leadership (@MikeAdxx) July 30, 2021
Scottie Barnes is really really good , idk why Raptor fans are so mad..

— 𝓓𝓣𝓤⚡️ (@DTUrw2) July 30, 2021
ADVERTISEMENT
Article continues below this ad
Raptors needed a bucket and they got another defensive demon for Nick Nurse. Scores are going to be 80-80

— H (@Hashtm1) July 30, 2021
Not sold on Scottie Barnes. God bless the Raptors.

— 500 🏎 (@Kameron_Hay) July 30, 2021
ADVERTISEMENT
Article continues below this ad
Suggs ended up being picked by the Orlando Magic with the 5th overall pick. As for the Raptors, they will hope that Barnes can show his elite defensive skills on the perimeter and perfectly complements shooting guard Fred VanVleet. Do you think the Toronto Raptors made a mistake as they passed on Jalen Suggs?