'God-Like Figure': Kevin Durant Opens Up About His Relationship with Kobe Bryant
Published 07/19/2021, 1:30 PM EDT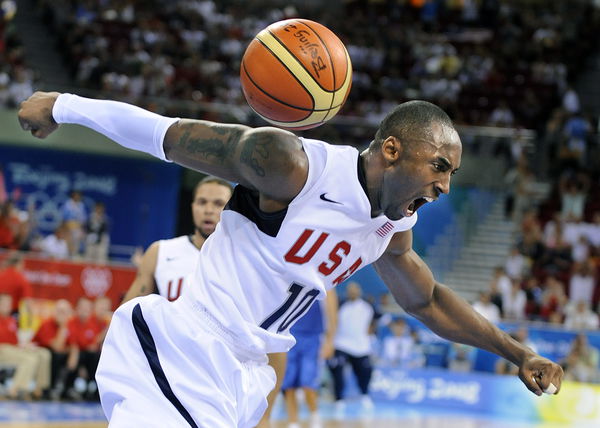 ---
---
Kevin Durant has had some thrilling playoff matchups in his career. He has gone to battle against the likes of Kobe Bryant, LeBron James, and Stephen Curry. His performances in these series have been exceptional. Durant has the ability and composure to perform when it matters the most. Notably, the 2017 finals against LeBron's Cavs was one of his great series performances.
ADVERTISEMENT
Article continues below this ad
In 2010, Kevin Durant played against Kobe Bryant in the playoffs. Bryant and the Lakers won that series. However, it cemented Kevin Durant as a great player to come. Recently, KD spoke about playing with and against Kobe, and their relationship.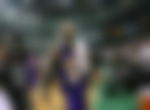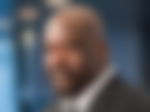 ADVERTISEMENT
Article continues below this ad
Kevin Durant had a different connection with Kobe
In their first-ever playoff battle, the two giants went right at each other. Kevin Durant ended with 24 points. On the other hand, Kobe Bryant ended with 21 points and a win. The Lakers won that series in 6 games, but Kevin Durant surely won the respect of Kobe throughout the series.
While talking about Kobe, Durant said, "Being in the same locker room with him, like I competed against him like that same playoffs, and the way he won the championship too. So we had a different connection compared to a lot of other guys. You know, I was outplayed against him on that journey. His aura was just like a god-like figure, you know what I'm saying. Like you see someone in the flesh who scored 81 points in an NBA game. It is hard to even speak around him. But you know he was open, and he was always trying to teach and help the younger generation out."
Kevin Durant put himself on the map in this series as he averaged 25 points per game which were the series high. Kobe averaged 23.5 points per game and walked away victorious. Further, KD and 'The Mamba' played together in the Olympics and won the gold medal.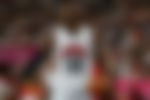 The 'Slim Reaper' has often credited Kobe Bryant for his work ethic. KD said that Team USA wants to honor Kobe Bryant at the Olympics as they look to win their fourth consecutive gold medal.
Kobe Bryant and his 2010 championship
The Lakers faced the Boston Celtics in the 2010 NBA finals. In a thrilling series, the Los Angeles Lakers won the crown in 7 games. Kobe Bryant received the honor of the Finals MVP for the second consecutive year. He captured his fifth title with the Lakers and famously said that he has 1 more than Shaq.
ADVERTISEMENT
Article continues below this ad
After falling behind 3-2 in the series, the Lakers put up an incredible fight and won Games 6 & 7 to win it all. Bryant beat a packed Celtics team that had Paul Pierce, Kevin Garnett, and Ray Allen. This was the 17th title in Lakers' franchise history and what better way to do get than by beating their arch-rivals?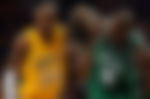 Kobe was at his best in the series as he averaged 28.6 points, 8 rebounds, and 2 steals. This was the second of the Lakers' back-to-back championship runs. Bryant also led the playoffs in points scored that year. However, the Lakers failed to get a three-peat as they got swept by the Dirk-led Dallas Mavericks in 2011.
ADVERTISEMENT
Article continues below this ad
WATCH THIS STORY- Kevin Durant vs Kobe Bryant first playoff battle