"God Status": Andre Iguodala Bashes Skip Bayless For Criticizing LeBron James
Published 08/08/2021, 9:02 AM EDT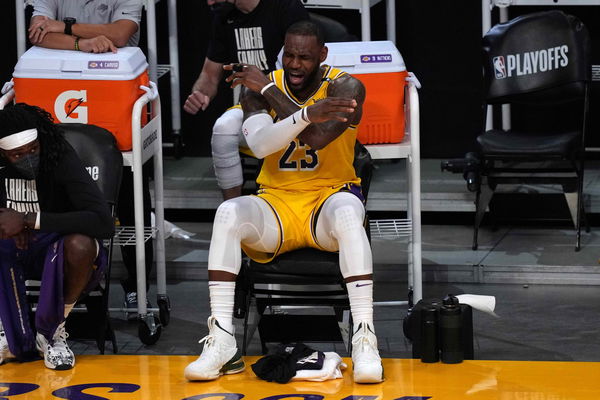 ---
---
You can hate him, but you can't ignore him. That's Skip Bayless for you. Say what you will about him, but he has been an incredible presence with sports media. From his bold statements on the air or his wild opinions on Twitter, besides being respected for speaking his mind, Bayless has drawn a lot of criticism too. And whoever knows Bayless, he somehow molds any news into bashing LeBron James. The guy has something against the GOAT. However, when Andre Iguodala got caught in the crossfire, he jumped to LBJ's defense.
ADVERTISEMENT
Article continues below this ad
Andre Iguodala won't take part in Skip's charade to mock LeBron James
As soon as Andre Iguodala hit the free agency market, a few of the teams were instantly linked at showing interest in the veteran. Well, who wouldn't? Apart from being a top-notch defender and versatile player, he adds veteran and championship experience to the team.
ADVERTISEMENT
Article continues below this ad
So, the Lakers and Brooklyn Nets were both speculated to be in the rose for the star. However, Iguodala had decided to come home instead. He ended up signing back with the Golden State Warriors, and it has just been two seasons since he left. Seems like the Warriors are trying to reunite as much as the old crew possible with the Splash Brothers, hoping to make their comeback next season.
Although finishing his career at a place he achieved the most sounds like the ideal plan, Skip seems to have found another reason for Andre's choice. He posted on Twitter, "Sounds like Andre Iguodala, age 37, just chose to return to Golden St over becoming LeBron's teammate. Why join him when you've routinely beaten him and always been his defensive nemesis? Besides, the Lakers are a little too old for Iggy."
Even though Skip intended to praise Andre at the cost of bashing LeBron, Iguodala didn't appreciate it. Instead, he replied, "Nobody stopping him my guy… buddy goD status.. ALWAYS love!"
Nobody stopping him my guy… buddy goD status.. ALWAYS love!

— andre (@andre) August 6, 2021
WATCH THIS STORY: Moments When LeBron James' Legacy Was on The Line But he Fought Back
Iguodala's history with the Warriors
ADVERTISEMENT
Article continues below this ad
Back in 2015, the Golden State Warriors were an offensive juggernaut. Their record of the most wins in an NBA regular season is enough to justify that statement. And, of course, the cornerstones of their team were Klay Thompson and Stephen Curry.
But one can't forget the contributions Iggy made for the team. He was vital in their journey of bringing three NBA championships in four years, even surpassing his teammates and winning the MVP award once.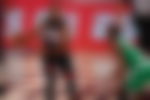 Although he ended up with the Miami Heat afterward, he never saw the same success again. However, he is returning to the same team that he gave everything to, in the 37-year-old's last attempt to add another title under his name. With Klay and Steph returning next season, the Warriors are definitely one to look out for.
ADVERTISEMENT
Article continues below this ad