"Going to be a Lot of Fun": Lonzo Ball Opens Up on Facing LaMelo Ball in a Match
Published 01/08/2021, 1:54 AM EST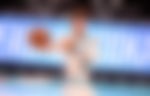 ---
---
As the Charlotte Hornets get ready to face the New Orleans Pelicans, there is one very interesting face-off to look out for. For the first time, the Ball brothers will be playing against each other in the NBA. This should be very interesting, as LaMelo was one of the top prospects in the NBA Draft this year, just like his brother Lonzo Ball back in 2017.
ADVERTISEMENT
Article continues below this ad
The Pelicans are coming off back-to-back losses against OKC Thunder and the Indiana Pacers. Standing at 4-4, they will be looking to break that losing streak and add a W to their tally. Then come the Hornets, who broke their losing skid after defeating the Hawks and improving their record to 3-5.
How the Ball brothers played back in the day
ADVERTISEMENT
Article continues below this ad
As the game inches closer, Lonzo spoke about how they spent their formative years playing together.
"Not really too much one-on-one; a lot of two-on-twos, three-on-threes, though, pretty much our whole life," he said. "One-on-one, I was just always a little too big for him. As far as playing in the backyard, we played three-on-three pretty much every day. We always went at it, and I think you see that in his game. He's not afraid of anybody. He's always played up, and it's always been that way for him."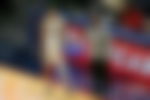 Is playing against LaMelo a distraction?
ADVERTISEMENT
Article continues below this ad
Talking about what he feels about playing his younger brother, Lonzo stated, "I think it's going to be a lot of fun. It's our first time matching up in a real game, but I think it's going to be an opportunity to just get back on track. We've lost the last two so we want to turn it around starting tomorrow… It's just about getting the win. It'll be cool seeing him out there and everything, but he's going to do what he can for his team and I'm going to do what I can for my team and go from there." 
When asked about whether trash-talking was in the picture, Lonzo explained, "No, I'll just play my game. Wherever coach (Stan Van Gundy) puts me, I'll do the best I can to get stops for my team and push the break the other way."
ADVERTISEMENT
Article continues below this ad
Well, it's only a matter of time to see how competitive the two will get when they are pitted against each other. Who do you think will shine more? The rookie, LaMelo or Lonzo?