'Going to be Blasphemous': Charles Barkley Disagrees with Stephen A Smith on LeBron James vs Michael Jordan GOAT Debate
Published 05/21/2021, 3:33 AM EDT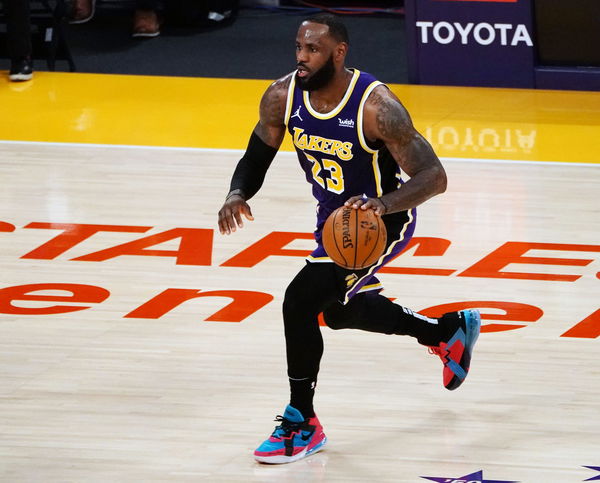 ---
---
LeBron James is still chasing Michael Jordan to be the best ever. Jordan was LeBron's inspiration to play basketball, and he even wears the number 23 to pay tribute to him. But James didn't just want to pay tribute to him but also wanted to match him in terms of legacy. James entered the NBA as the 'Chosen One', the heir apparent to Michael Jordan. And one NBA legend thinks that LeBron James could surpass Michael Jordan.
ADVERTISEMENT
Article continues below this ad
Charles Barkley says LeBron James has a chance
NBA legend Charles Barkley was a guest on ESPN to talk about the Los Angeles Lakers. He told popular analyst Stephen A. Smith that he believes there is room for a GOAT conversation if LeBron James is able to get through the West without home-court advantage and then goes on to defeat the Brooklyn Nets. To be able to achieve such a historic accomplishment, Barkley thinks, is ground to open up the GOAT conversation between Michael Jordan and LeBron James.
ADVERTISEMENT
Article continues below this ad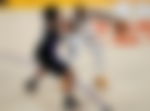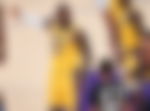 Barkley said, "I'm going to be blasphemous for a minute. If LeBron James can get this team to the championship, three straight rounds on the road in the West, and then beat whoever comes out of the East, we're going to have a serious conversation after that."
James needs to win to try to surpass MJ
Barkley added that if LeBron can do all that he mentioned, he will put him ahead of fellow Laker Kobe Bryant in the all-time standing. But given how difficult the Lakers' potential road to the NBA championship will be, if LeBron is able to overcome these adversities, then he deserves to be in the conversation with Michael Jordan. In fact, Barkley thinks that he needs to be legitimately considered.
ADVERTISEMENT
Article continues below this ad
"I would move him past Kobe because I have Kobe one spot ahead of LeBron on the all-time list. But if he is able to win three straight series on the road in the West, and he is able to beat the Brooklyn Nets, we might have to have a real conversation about the GOAT."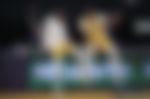 ADVERTISEMENT
Article continues below this ad
Can LeBron James surpass Michael Jordan to be the greatest player of all time? Some fans feel as though he has already surpassed him. But many feel that James needs to match or at least get close to him in terms of championships to be in the argument. With a win against the Suns, Nuggets, Clippers, and Nets on the road to a title, James would be in serious contention for the GOAT title.