'Going to Knock Them Off': Former NBA Player Believes Brooklyn Nets Won't Win in the East
Published 04/22/2021, 11:33 PM EDT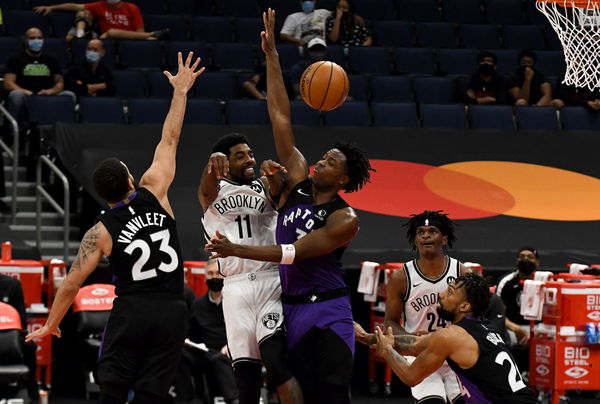 ---
---
When the 'Big Three' came into being as James Harden joined the already dynamic duo, the Brooklyn Nets were already being considered one of the biggest threats for the defending champions. Since then, the mid-season arrival of LaMarcus Aldridge and Blake Griffin only made the belief stronger.
ADVERTISEMENT
Article continues below this ad
Unfortunately, the Nets have had to struggle with their star players' injuries this year. The first victim to it was Kevin Durant and now James Harden. So, technically, we haven't even seen the entire super-team play together. How can they win a title or the conference finals without gauging their potential? That's exactly what Jalen Rose is concerned about.
Why this isn't the year for the Brooklyn Nets
ADVERTISEMENT
Article continues below this ad
In an interview with Rose, he opened up about the possibility of Nets winning a title. And according to him, the chances seem bleak for many reasons. "The amount of injuries started to become substantial, so much so that they've only played together seven times this year. Which means there's 90 days approximately left in this entire season," explained Rose.
"They're going to have to put together a roster of chemistry that's going to play well together offensively and defensively, in particularly in clutch situations."
Rose also believes that they aren't equipped to handle the other top teams in the East. He said, "They're also going to have to figure out how to defend the best bigs in the East. 
"Because when you're playing against Embiid, Giannis and Bam [Adebayo], that's going to be an issue for a Nets team that's probably going to finish games with Jeff Green – who's been giving them really good minutes shooting the three and giving them toughness, but he's just not as big as those guys."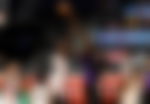 The Nets have too much on their plate
Rose accepted that the Nets are a relentless juggernaut, but there is just too much for them to deal with in such little time. And the other teams have far more to offer than them in the East this year. "I'm just starting to see so much evidence that has now brought me to the conclusion – this isn't the year for the Nets to win the East," he reiterated.
ADVERTISEMENT
Article continues below this ad
"This isn't like, oh me trying to give a hot take…. I'm not saying that the Nets aren't great. Not saying that they're not going to be great. I'm just saying the other teams  are going to be in their way this year, and [are] going to knock them out of the playoffs."
Despite losing James Harden to a hamstring injury, the Nets are so far holding on to their second spot in the East. However, having just lost to the Toronto Raptors, their record is 39-20. Will they be able to rally through to the top? And will they make it or break it in the playoffs?
ADVERTISEMENT
Article continues below this ad
Read Also- What is a Hamstring Injury? It's Recovery Period & Victim to it: Brooklyn Nets' James Harden