'Going to Win World Championships': Charles Barkley's Bold Predictions for Giannis Antetokounmpo and Bucks
Published 06/20/2021, 1:15 AM EDT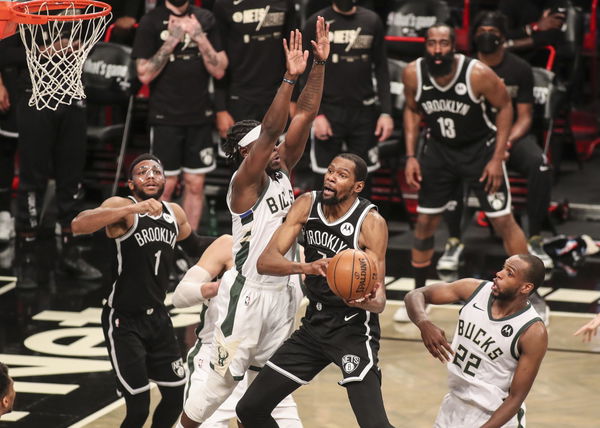 ---
---
After all Kevin Durant did to keep the Brooklyn Nets in running for the title, the Milwaukee Bucks ended up being the team entering the Eastern Conference Finals. Despite being labeled as championship favorites and pulling off blockbuster trades to form the best trio in the league, the Nets succumbed to their injury troubles and were kicked out in an intense Game 7.
ADVERTISEMENT
Article continues below this ad
Contrary to popular opinion, there was one former NBA legend who never thought the Nets were going to win the title for one minute. In fact, he also had a prediction for the Milwaukee Bucks.
Kevin Durant played the lone hero for Brooklyn Nets
ADVERTISEMENT
Article continues below this ad
I there is one player who did everything right, it is Kevin Durant. Yet, he was the one with his hands on his knees and a 48-point performance and still landing on the losing end. In fact, the game never would have gotten into overtime either if it wasn't for his turnaround fade in the crucial minutes of the fourth quarter.
However, that's how far he could take the Nets alone. With Kyrie Irving out, and James Harden struggling with his hamstring, the Nets relied solely on him. But even a player as brilliant as him can only take the team so far.
Thus, Barkley had foreseen this outcome way before many. He stated, "I never thought they were gonna win a championship." But this isn't the only prediction he made. He believes the Milwaukee Bucks are going to be the ones winning the title this season.
Brooklyn Nets Championship chances as told by Charles Barkley: "I never thought they were gonna win a championship."

"The Milwaukee Bucks are going to win the world championship." pic.twitter.com/9aKV4fDBx6

— 👑 Brandon "Scoop B" Robinson 📍 (@ScoopB) June 20, 2021
WATCH THIS STORY: Kevin Durant vs Kobe Bryant: First Playoff Duel in 2010
Do the Milwaukee Bucks have it in them?
This is the second time in three seasons that Milwaukee has made it to the Conference Finals. This isn't surprising because if Giannis can do it alone, how can Khris Middleton and Jrue Holiday as the supporting cast can't? Giannis gave KD a good competition and finished with 40 points.
ADVERTISEMENT
Article continues below this ad
Watching Middleton play has been a sight for sore eyes this season. And now that they've been the team considered unstoppable, they're a real threat to all those chasing the title.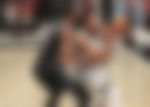 The Bucks definitely have it in them to grab the Larry O'Brien trophy. Whilst the Nets will once again, be looking at another team hoist what they claimed was there's in the first place.
ADVERTISEMENT
Article continues below this ad