Stephen Curry Reveals How His Daughter Inspired the Curry Brand Golf Collection Design
Published 09/09/2021, 7:30 AM EDT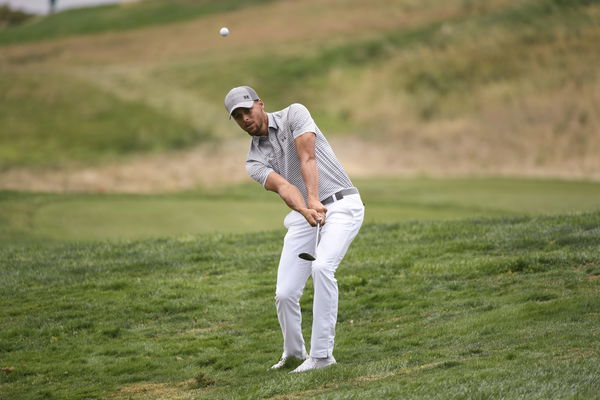 ---
---
Everybody should learn how to use their free time from the star NBA players out there. They'd make music, go on family vacations, help a social cause, launch a new business, and numerous other things. And when it's about following Warriors' Stephen Curry, one can hope to collect a dose of golf and a pinch of elite marketing efforts to build a personal brand.
ADVERTISEMENT
Article continues below this ad
Recently, Steph Curry launched the Underrated Tour as a collaboration with Rakuten brand. Then, he teamed up with wife Ayesha Curry to announce the Women's Athletic Initiative for his alma mater. But now, there's another major update from the star athlete.
ADVERTISEMENT
Article continues below this ad
Stephen Curry is taking his brand value to another level
Steph Curry's obsession with golf is nothing new. Taking after his dad Dell Curry, the 7x All-Star is a regular at various celebrity American golfing events. And now, he is ready to take that love to the next stage with the launch of his latest Curry Brand golf collection.
On his Insta post, the 33-YO mentioned, "Not our job, just our obsession. Chasing birdies and dressed to the nines for all 18" after the official words of the launch hit the headlines. From polo tees to spikeless golf shoes, the brand promises a thorough look, feel, and play good experience.
So this is where Curry's brand promotion is headed. He now wants to add new avenues to his brand so that he isn't just limited to basketball and even the non-hooping fans can try his company's offering.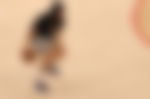 What's behind that beautiful logo design?
ADVERTISEMENT
Article continues below this ad
Well, the butterfly design certainly takes inspiration from his 6-YO daughter Ryan Carson Curry. But there's more to the well-thought logo design. 
The logo has four parts to it and each part means the world to Steph Curry. The first two things that the logo projects are the 'SC' initials that go true with the SC30 brand image and Steph's signature. Then, it has a wing on the top that projects the Halo Effect, reflecting the greater good that the brand promotes. Lastly, the three parallel lines signal towards the three-pointer game that Curry revolutionized in the past decade. 
ADVERTISEMENT
Article continues below this ad
With these updates in the brand, the 3x NBA Champion wishes to be Under Armour's best ambassador and soon take his brand to the heights that only the GOATs have touched. So what do you say, can his brand ever match the success of Nike's Jordan brand (remember Michael Jordan's obsession with golfing)? Help us know in the comments section below.
Watch this story – Steph Curry Writing on Shoes and Other Pre-Game Rituals that NBA Players Follow