Golden State Warriors 2021-22 NBA Schedule: Key Fixtures Against Lakers, Nets, and More
Published 09/28/2021, 1:33 AM EDT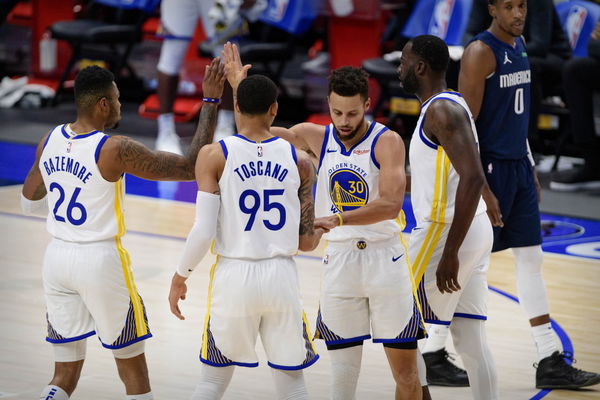 ---
---
The Warriors lost their winning edge in 2019 with multiple injuries and the exit of Kevin Durant. Ever since, they're still an injury-trodden roster with no replacement for KD. So in a way, they do not seem to have a title shot this upcoming season unless the Splash Brothers bring their peak playing days back.
ADVERTISEMENT
Article continues below this ad
Speaking about the duo, Klay Thompson's return will take some time, and hence Steph Curry will be on his own in the starting month(s). Sure, they'll have a young squad with two first-round picks and a veteran in Andre Iguodala, but a competitive WC will put them on the test.
ADVERTISEMENT
Article continues below this ad
What are the key GSW fixtures in 2021-22?
The Warriors will get a decent warmup against the Blazers, the Lakers, and the Nuggets. This will certainly help them gain some momentum because their two opening games are against better rosters.
October 19- vs Lakers: This one's going to be more of a revenge game from the play-in tournament earlier in the year. Steph Curry would like to make LeBron James pay for that game-winning three-pointer. However, the Lakers are the WC's best roster on paper and chances are very high that they'll again end up winning.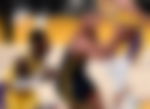 October 21- vs Clippers: This can be the Warriors' game to start a winning course. The Clips Nation will not have Kawhi Leonard and this can be a blow for them on both ends. With Draymond Green's elite defense and Curry's shotmaking, the Warriors can win this one even without court advantage.
ADVERTISEMENT
Article continues below this ad
November 16-vs Nets: After 11 easier draws, the Warriors' next big test will come as they face the EC's most dangerous Big Three. By this time, they'll hope for a Klay Thompson comeback, but that's being very optimistic. All-in-all, the Warriors have a real shot at a decent regular season this time around.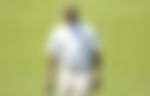 Watch This Story
Golden State Warriors: Full Schedule
ADVERTISEMENT
Article continues below this ad
Oct 19 10:00 PM
 Lakers
Jan 18 10:00 PM
Pistons
Oct 21 10:00 PM
Clippers
Jan 20 10:00 PM
Pacers
Oct 24 9:00 PM
Kings
Jan 21 10:00 PM
Rockets
Oct 26 8:00 PM
OKC
Jan 23 8:30 PM
Jazz
Oct 28 10:00 PM
Grizzlies
Jan 25 10:00 PM
Mavericks
Oct 30 8:30 PM
OKC
Jan 27 10:00 PM
Wolves
Nov 3 10:00 PM
Hornets
Jan 29 8:30 PM
Nets
Nov 5 10:00 PM
Pelicans
Jan 31 8:00 PM
Rockets
Nov 7 8:30 PM
Rockets
Feb 1 8:30 PM
Spurs
–
–
Feb 3 10:00 PM
Kings
Nov 8 6:30 PM
Hawks
Feb 7 8:00 PM
OKC
Nov 10 6:30 PM
Wolves
Feb 9 10:00 PM
Jazz
Nov 12 6:30 PM
Bulls
Feb 10 10:00 PM
Knicks
Nov 14 5:00 PM
Hornets
Feb 12 8:30 PM
Lakers
Nov 16 6:30 PM
Nets
Feb 14 10:30 PM
Clippers
Nov 18 7:00 PM
Cavaliers
Feb 16 10:00 PM
Nuggets
Nov 19 7:00 PM
Pistons
Feb 24 10:00 PM
Blazers
Nov 21 7:00 PM
Raptors
Feb 27 7:30 PM
Mavericks
Nov 24 10:00 PM
Sixers
Mar 1 8:00 PM
Wolves
Nov 26 10:00 PM
Blazers
Mar 3 8:30 PM
Mavericks
Nov 28 3:30 PM
Clippers
Mar 5 8:30 PM
Lakers
Nov 30 10:00 PM
Suns
Mar 8 10:00 PM
Clippers
Dec 3 10:00 PM
Suns
Mar 10 10:00 PM
Nuggets
Dec 4 8:30 PM
Spurs
Mar 12 8:30 PM
Bucks
Dec 6 10:00 PM
Magic
Mar 14 10:00 PM
Wizards
Dec 8 10:00 PM
Blazers
Mar 16 10:00 PM
Celtics
Dec 11 8:30 PM
Sixers
Mar 20 8:30 PM
Spurs
Dec 13 07:00 AM
Pacers
Mar 22 7:00 PM
Magic
Dec 14 7:30 PM
Knicks
Mar 23 7:30 PM
Heat
Dec 17 7:30 PM
Celtics
Mar 25 7:30 PM
Hawks
Dec 18 7:30 PM
Raptors
Mar 27 6:00 PM
Wizards
Dec 20 10:00 PM
Kings
Mar 28 8:00 PM
Grizzlies
Dec 23 10:00 PM
Grizzlies
Mar 30 10:00 PM
Suns
Dec 25 5:00 PM
Suns
Apr 2 8:30 PM
Jazz
Dec 28 10:00 PM
Nuggets
Apr 3 9:00 PM
Kings
Dec 30 9:30 PM
Nuggets
Apr 7 10:00 PM
Lakers
Jan 1 9:00 PM
Jazz
Apr 09 TBD
Spurs
Jan 3 10:00 PM
Heat
Apr 10 TBD
Pelicans
Jan 5 7:30 PM
Mavericks
Jan 6 8:00 PM
Pelicans
Jan 9 8:30 PM
Cavaliers
Jan 11 8:00 PM
Grizzlies
Jan 13 7:30 PM
Bucks
Jan 14 8:00 PM
Bulls
Jan 16 8:00 PM
Wolves
Watch this story – Klay Thompson Pouring Ice Over Steph Curry and Other Interesting NBA Moments