Warriors' Steve Kerr Proudly Reveals the Leadership Differences Between Stephen Curry and Draymond Green
Published 01/10/2021, 10:00 PM EST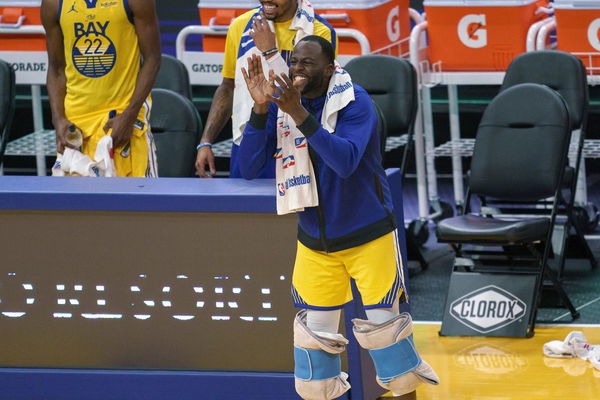 ---
---
The Golden State Warriors have surprised everyone with their performances lately. When the entire world was discounting them for the lack of resources, they somehow kicked off the season in style. Pilot Stephen Curry and Co-pilot Draymond Green (who came in late) have been instrumental in this early success.
ADVERTISEMENT
Article continues below this ad
The airplane analogy comes into being because both the stars love to sit together on their team flight. They would play cards (Poker & Bourre) and take a seat in the center of the plane. Such is the camaraderie these two veterans share for years now. Having said that, they're two unique personalities. Find out how…
Warriors' coach reveals the character differences between the two champions
ADVERTISEMENT
Article continues below this ad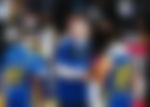 In a recent interview, the Warriors' head coach Steve Kerr revealed how the two vets have polar leadership styles. He expressed, "When Steph pulls a player aside, he sort of whispers and only tells that player. When Draymond pulls a player aside, he's addressing the whole team … I really like the combination."
This way, Kerr's unit has the right combination of a good-cop and a bad-cop. One can also go extreme and view it as the carrot & stick policy. 
Draymond Green is someone who would openly point out an error during the tape sessions and call out James Wiseman and Eric Paschall for erring. On the other hand, Curry will take the likes of Kelly Oubre Jr. and Andrew Wiggins into the corner and give advice on the offensive woes. It's like a quintessential combination for the rookies and especially for a franchise that is keen on rebuilding.
What roles do Stephen Curry and Draymond Green occupy in this season?
In the absence of Klay Thompson, it is now a 50-50 workload on this duo. Stephen Curry is in a very dangerous form, already averaging 30.6 points at 39.4% shooting from the three-point range.
ADVERTISEMENT
Article continues below this ad
This makes him the driver of the game. Draymond, however, is playing a crucial role, that of a defender and a team handler. His offense is still lagging but with the rise of Kelly, Paschall, and Andrew Wiggins, it is all compensated. 
Also, it is Green who would always know by intuition where he can find Curry for that perfect pass. He has shown time and again how both these players take their card-playing efficacy to use it on-court. Take a look at this video to understand the chemistry, even as Green hilariously ended a Curry pass into an airball –
ADVERTISEMENT
Article continues below this ad