Warriors' Steve Kerr Stuns Kevin Durant By Calling the Poor Show in 2020 Better Than Finals Run in 2019
Published 03/22/2021, 9:53 PM EDT
---
---
Many believe that the Warriors have their championship window closed now and that they will never return to their past level of success. Unsurprisingly, this is just how people from the outside weigh the worth of a team. However, for a coach, the definition and value of a decent roster can differ slightly from a competitive roster.
ADVERTISEMENT
Article continues below this ad
Steve Kerr, in the seven years of his association with GSW, has worked with both a champion unit and a failed unit. So which experience did he enjoy more, and why does his opinion inflict harm on Kevin Durant's image?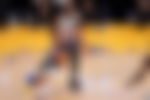 Steve Kerr preferred losing over winning with a 'difficult' team
ADVERTISEMENT
Article continues below this ad
In a recent interview, Steve Kerr finally broke the silence about his distasteful 2018-19 season. For regular fans, it was a successful 57-25 season where they reached the NBA Finals and almost lifted their fourth trophy. But for the coach, the 15-50 season last year made for a better year than the 57-25 one.
In a recent interview, the 55-YO legend detailed, "The first four years of our run, the coaching was way more fun. We were joyful and everything was really simple and no agendas. And then last year, things kind of went haywire. Even though we went to the finals, it was difficult."
Steve did not name anyone, but the comments seem to single out Kevin Durant. Also, it was evident from that last season that things were not good between coach Kerr and KD. And the fact that KD did not continue with the Warriors after his injury proved their lack of chemistry. 
Kevin Durant responded to the comments from Warriors coach
KD has a history of responding to harsh criticism. He is one of those athletes that might take it personally if things go against their image. So just as fans started reacting to coach Kerr's comments, KD retaliated and said, "This is hilarious." Later, he even clarified why it is his right to defend his case. 
KD even got into a bit of a verbal spat with a fan who said that KD should stop replying to every little thing.
Stop responding to this stuff, u look sensitive 😭😭

— Kevin Durant (@KDTrey5) March 22, 2021
ADVERTISEMENT
Article continues below this ad
If it's one thing ima do, ima defend my honor on Twitter and not think less of myself…call me what u want

— Kevin Durant (@KDTrey5) March 22, 2021
In a past interview, KD had revealed that he would never be "one of those guys," hinting that he was not happy and probably felt left out in GSW. Whatever the case might have been, his departure did harm the Warriors' shot at the title, but it also made the job of coaching easier for Steve Kerr. One can only wonder how easy or difficult things were for Steph Curry after KD left, though.
ADVERTISEMENT
Article continues below this ad