Warriors' Former Star Player Clarifies His Statement That Discounted Stephen Curry as NBA's Best Shooter
Published 12/20/2020, 11:00 PM EST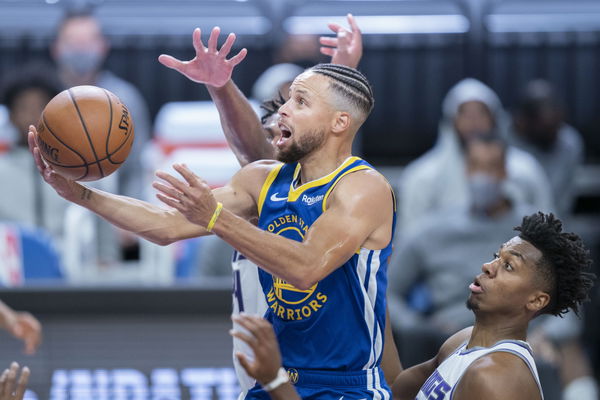 ---
---
There was a time when fans around the world assumed that the Warriors would easily win more titles than the 90s Chicago Bulls. That assumption fell short because of the injuries that plagued the Warriors which stripped them of their mighty status. During this debacle, players like Stephen Curry and Klay Thompson also lost their throne as the best in the business.
ADVERTISEMENT
Article continues below this ad
Just a couple of days ago, the 2020-21 GM survey listed Stephen Curry as the top Point Guard in the league. However, the sharpshooter received just 30% of the votes, which was drastically lower than the backing he received last year.
Has Stephen Curry lost his status as the best shooter in the NBA?
ADVERTISEMENT
Article continues below this ad
@warriors fans got mad at when I said Steph had to reclaim his title of best shooter currently in the league. He might be the "GOAT" shooter but just like in BOXING you can lose your belt if you don't fight for too long. Now the GM's have spoken. 🤐 pic.twitter.com/FGQcoEUlw5

— Richard Jefferson (@Rjeff24) December 20, 2020
Richard Jefferson, an ex-Warrior himself, recently made a comment that said Curry will have to reclaim his title as the best shooter in the league. Even a majority of NBA executives believed the same as they picked Damian Lillard to be the best clutch shooter. Now, these comments were taken in a bad light by Curry's fans who count him as the GOAT no matter what.
Jefferson felt the need to respond to Curry's fans and threw some light on the statements he made. "Some people miss the point. Giannis wins the MVP, Kawhi wins FMVP in 2019, and Lebron doesn't make the postseason. Steph similar to Lebron has to show back up and reclaim the title. Steph's career is impeccable but you have to defend the title every year of best in the game."
The 40-YO NBA veteran played 1.5 seasons with the Warriors and also alongside the younger version of Curry. However, his unsuccessful stint forced the Warriors to trade him to Utah Jazz.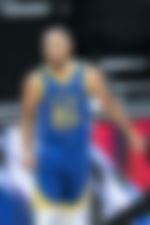 When Warriors' Steph made a comeback!
ADVERTISEMENT
Article continues below this ad
Back in 2012 when Steph was yet to attain a legendary status in the league, he suffered a career-threatening injury. His ankle damage was so serious that he had to rework his movements to get back to the court. Many believed that one such injury so early in his career would limit his prime years, but he came back strong, and the rest is history!
Curry has a track record that supports the fact that he can reclaim his lost status. Also, the same GM survey ranked the Warriors as the seventh-best team in the Western Conference. Now if that happens and the Warriors enter the postseason, one can argue that the world will get to see a more deadly version of Curry.
ADVERTISEMENT
Article continues below this ad