Warriors' GM Bob Myers Unveils Why Steph Curry Did Not Sign an Extension Last Year
Published 04/01/2021, 6:00 AM EDT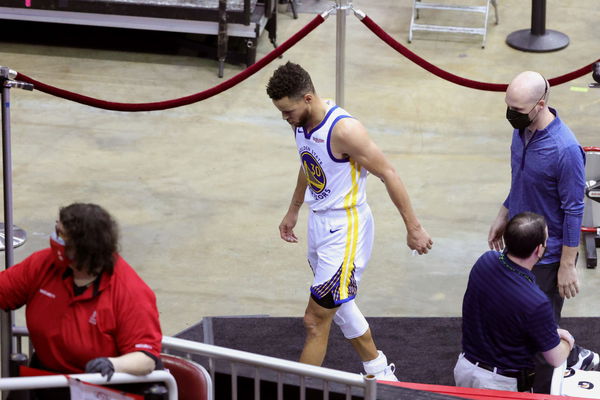 ---
---
The Warriors are 23-24 after a meandering show during the two Curry-less weeks. After Steph Curry hurt his tailbone, GSW lost four of the five games and saw a victory only as the Chef came back. 
ADVERTISEMENT
Article continues below this ad
Now, this season and also the preceding one has raised some tough questions on the marriage of Curry and GSW. Is it a possibility that Curry can leave the Warriors to join the Lakers? Is it correct to say that Steph is wasting his prime on a team whose title window is closing?
The best man to answer it all, the franchise GM, has actually answered them.
ADVERTISEMENT
Article continues below this ad
Stephen Curry, Warriors, and the unbreakable bond
Steph Curry is going to take home $46 million in 2021-22 before hitting his free agency. However, the Warriors' front office would not want that condition to arrive and would do everything to lock him in for a contract extension. They will offer him $215 million for a four-year extension that will keep Steph in the Bay Area until 2026. 
On the other side of the table, it is LeBron James sitting with his hunger to get more rings. And Bron is bent on hiring his ASG favorite Steph Curry to help him achieve his goals. Reportedly, Bron is trying to recruit Curry and wants the Baby Faced Assassin to join him in July 2022. 
Amidst all these rumors, GSW GM Bob Myers gave an interview to pull breaks on certain narratives. He expressed, "We're never going to stop hearing it. It doesn't matter if a guy signs an extension anymore, whether it's one of our guys or any guy. The drumbeat never stops… But all we can do is make our place of work somewhere people show up and feel like they can compete. I think Steph's felt like we've given him a really good chance in his time and career to compete individually and team-wise."
Read Also – When Will Stephen Curry Become a Free Agent?
Why did Steph not sign an extension this past off-season?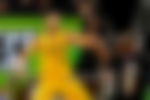 Last year, Chef Curry was eligible for a $156 million 3-year extension. The star point guard chose to deny it, and rightly so. He had enough confidence in his game and knew that the contract size will only see an increment the following year. Today, he has yet another extraordinary individual season under his belt and hence is eligible for $61 million extra.  
ADVERTISEMENT
Article continues below this ad
GM Bob Myers tagged those conversations as 'rushed' and detailed, "Nobody was upset. It was just, 'Hey, let's talk about this at the end of next season.' And I think that probably meant everybody feels good about the situation."
Now, there are two paths ahead of Steph. One, he can trust the comeback of Klay Thompson, the camaraderie with Draymond Green, the ceiling of James Wiseman, and the growth of Jordan Poole to base his decision of staying a Warrior until age 38.
Two, he can surprise the entire world by signing with the Lakers, making them the title favorites for years to come.
ADVERTISEMENT
Article continues below this ad
Come what may, it is going to be worth following these conversations.