Warriors' Steph Curry Mentions Brother Seth, Jrue Holiday, Patrick Beverley in the List of Best NBA Defenders
Published 04/18/2021, 3:30 PM EDT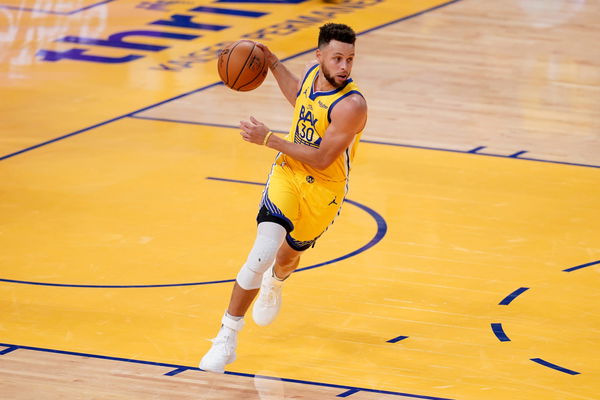 ---
---
Steph Curry is unstoppable right now. He just tied Kobe Bryant's streak for most consecutive 30-point games with a 47-point performance against the Boston Celtics. Nobody can figure out how to stop Chef Curry from cooking, but he has a list of players that slow him down the most.
ADVERTISEMENT
Article continues below this ad
"Yes, and no. Jrue Holiday, Avery Bradley, Tony Allen when he was in the league. There are guys that have a knack for being in the right place in the right time, being physical, studying your game, and knowing your moves.
"Never in my mind are you scared that they're going to stop you. But at the same time, you gotta go harder that particular night or play a little smarter. Maybe like Pat Bev and the antics, you've gotta deal with that. But I think those guys exist and they get paid to defend the best guys in the league."
ADVERTISEMENT
Article continues below this ad
However, Steph had a surprise shout for the most frustrating defender he has faced. His brother, Seth Curry. "But Seth Curry is the one that frustrates me the most… In the playoffs, when he was in Portland, he literally had like four steals on me. He disarmed me a little bit, but he was literally everywhere and I couldn't figure it out."
Steph Curry: Can he be guarded?
Everyone can be guarded, in theory. However, guarding Steph Curry is definitely a defender's worst nightmare. Curry has underrated playmaking, so putting too much pressure on him can relieve someone else and get them a scoring opportunity.
ADVERTISEMENT
Article continues below this ad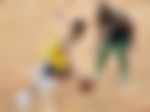 Curry can drive into the lane and has a sweet layup package of his own. He can out-dribble bigger defenders and has crafty movement that allows him to stick-and-pop. But his greatest asset has always been his shooting.
ADVERTISEMENT
Article continues below this ad
How far up the court does a team even start guarding Curry? He can shoot from any spot on the court, even if that spot is 40 feet away from the hoop. Double-teaming allows him to pass it to an open man. Ultimately, the only way someone can guard Steph Curry is by hoping he is on an off-night. But even those have become rare now.