Warriors Teammate Explains How Steph Curry Has Paved the Way for Young Players Like Luka Doncic
Published 09/18/2021, 7:30 AM EDT
---
---
12 years ago, a 6'3" point guard entered the NBA and the league welcomed him with doubts. This 21-YO from Davidson College was no stranger to underestimation and knew how best to deal. He was none other than Steph Curry, a phenom that was soon to change the course of basketball for once and forever.
ADVERTISEMENT
Article continues below this ad
Today, the same Assassin can take pride in the fact that many people became NBA followers solely because of his charismatic style of play. Those who played alongside him, know first-hand how Curry's impact went beyond the court. So one of his favorite teammates of all-time recently broke that down for the fans.
ADVERTISEMENT
Article continues below this ad
Andre Iguodala has a unique take on Warriors' Steph Curry and his influence
Andre Iguodala earlier played six seasons with the Golden State Warriors before rejoining them in 2021. During those years, he took a smaller role in the team and still made a great impact. He noticed how Steph Curry's range was nothing he had seen before. But there was something else that he thought defined Chef Curry, his chilled attitude.
Dolla Billz drew a comparison with former legends and detailed, "You were looked at as soft if you had too much fun playing basketball. People like Charles Barkley, Anthony Mason with the Knicks, Charles Oakley were looked at highly. It was a weakness if you smiling on the court. You had to be mean, like Pat Riley style basketball with New York."
Steph introduced a new character to the league. He would chew his mouthguard, shrug his shoulders after every bucket, play golf on off-days, and lead with a coolness in his attitude. 
The 37-YO further discussed his impact on current players and added, "he started laughing, he started shimmying and he's shooting half-court. Now you're seeing this trickle-down effect, you see Trae Young, you see Dame Lillard, you see Luka Doncic. These dudes are shooting step-backs from half-court and everybody goes crazy… You can have joy now, you can laugh and you can play. That's like a real generational effect that comes from one dude and it's something special… You got to give people their flowers while they're here. He revolutionized the game."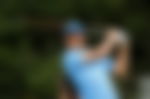 When CJ McCollum raised concerns over Chef's game
Steph Curry first took the NBA fandom by surprise when he averaged 11.2 three-point attempts in the 2015-16 season. That was something crazy and it gave his young followers an updated playbook to get better at hooping. 
ADVERTISEMENT
Article continues below this ad
Now, many old players from the 80s and 90s dislike how Steph made it all about the long-range shooting. His critics argue that Curry has demeaned the game of basketball by ruling out the importance of cutting through traffic and making layups or postups. But CJ McCollum has his own concerns.
What Steph does is a result of extreme practice and he makes it look easy enough for everyone to dream of becoming like him. The Blazers star believes it can be demoralizing for kids when many would end up failing at it. 
Watch This Story
As he once described, "He has changed the game for the better, but has also changed the game for the worse. A lot of kids are trying to replicate some of the things that he's doing, and some of that stuff isn't virtually possible for kids. You have to get the reps in and really practice your game."
ADVERTISEMENT
Article continues below this ad
So what's your say, has Curry impacted the game for better (as Iguodala suggested) or worse (as CJ doubted)? Help us know in the comments section below.
Watch this story – Steph Curry Pouring Down Ice on Klay Thompson and Other Funny and Interesting Things from the NBA