Golden State Warriors vs Milwaukee Bucks: Injury Updates, Lineup and Predictions
Published 12/25/2020, 11:30 AM EST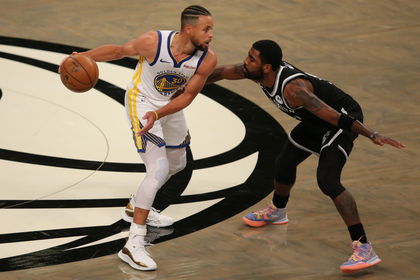 ---
---
The Golden State Warriors and Milwaukee Bucks are both looking to bounce back after their defeats in their season opener. The Warriors faced a blowout defeat at the hands of the Brooklyn Nets. Kevin Durant and Kyrie Irving were just an unmatched duo and very threatening for all teams in the conference. However, the Bucks had a close call and lost only by a point to the Boston Celtics.
ADVERTISEMENT
Article continues below this ad
Now that they face each other, which team will come out victorious? Let's figure it out.
Golden State Warriors injury updates and lineup prediction
ADVERTISEMENT
Article continues below this ad
It seemed like the Warriors had no control over their game against the Nets. Stephen Curry fulfilled his part in the opener by dropping 20 points and leading the team in assists. However, his buckets from the arc need some work as he just made 2 out of 10 of the attempts.
The good part was watching James Wiseman make a great debut with the Warriors. After missing all the preseason games, he bagged 19 points and Andrew Wiggins had 13 points. This wasn't enough to take over the beastly duo the Nets had.
What they lacked the most in is their defense, and if they want to be anywhere close to a win against Giannis' Bucks, they needed to fix that loose end. Draymond Green is still ruled out for their Christmas matchup because of an injured foot.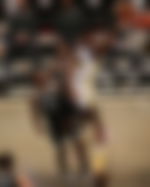 With that, the predicted lineup would be Stephen Curry, Andrew Wiggins, James Wiseman, Kelly Oubre Jr., and Eric Paschall.
Milwaukee Bucks injury updates and lineup prediction
The Bucks were just extremely unlucky against the Celtics. With just .4 seconds to go for the buzzer, they were 2 points behind Boston when Tristan Thompson fouled Giannis Antetokounmpo. However, unable to convert both his free throws, he could not tie the score.
Jayson Tatum hitting a three-pointer within seconds left in the game was a nail to their coffin. On the bright side, Jrue Holiday and Giannis' on-court chemistry looked great. This could be very beneficial for them to face the Warriors.
The Bucks held the regular-season crown in 2019-20 and will hope to keep that to themselves. D. J. Augustin did not play against the Celtics because of a calf injury, but no official announcement has been made about the match against Golden State.
ADVERTISEMENT
Article continues below this ad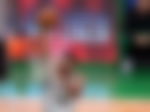 So, the predicted lineup would be Jrue Holiday, Donte DiVincenzo, Khris Middleton, Giannis Antetokounmpo, and Brook Lopez.
Game predictions
ADVERTISEMENT
Article continues below this ad
The Giannis and Khris Middleton combination won't be an easy one for the Warriors to handle. The situation would have been different if the Warriors had Klay Thompson, but as far as their current roster is concerned, expect them to lose this game to the Bucks.