Tiger Woods Destroyed Miami Heat Legend in Just 2 Words for Asking a Bad Question
Published 05/29/2022, 10:44 PM EDT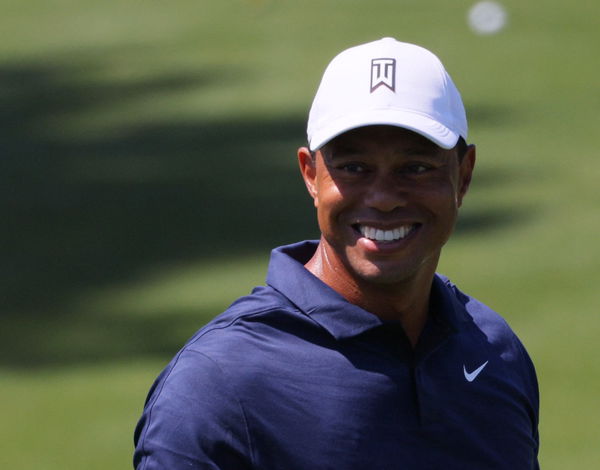 Tiger Woods roasted Miami Heat legend and 3-time NBA champion Dwyane Wade one time with just two words for asking a simple and unwitting question. The Heat shooting guard wasn't ready for Woods' brutal honesty.
But that's what he received. Tiger Woods doesn't play around when it comes to golf. That's one of the many reasons he is a household name all around the world, even though golf is not the most popular sport in the world.
Woods has established himself as a legend in the sport. His contributions to the sport of golf are immense. Some might even say that he put golf on the map.
ADVERTISEMENT
Article continues below this ad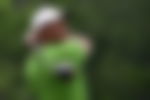 Woods' brilliance in the sport massively impacted its growth. He's to golf what Michael Jordan is to basketball.
That's why his judgement in the sport of golf is treated as gospel, especially by amateurs.
Tiger Woods' honest reply to Dwyane Wade
Dwyane Wade once met Tiger Woods at a charity event in Las Vegas. Wade, who had been trying his hand at golf for some time, unwittingly asked Woods a simple question: "Can I be good at golf?".
"Hell no", replied Woods without holding back.
Most people would've given a polite answer. But Woods doesn't care about modesty when it comes to something he has dedicated his life to.
However, Woods' reply couldn't extinguish Wade's spirit.
"I'm a weekend warrior," Wade added like a true world champion, "Nah man, I'm not going to to beat anybody until I stop working."
This incident took place in 2007 when Wade was 25 years old. Now he is 40. He retired from the NBA in 2019. It will be interesting to see whether he has proved Woods wrong.
Dwyane Wade at the 2022 Masters
Dwyane Wade attended the 2022 Masters at the Augusta National Golf Club in Georgia to witness Woods in action. His presence reminded people of the 2007 incident.
ADVERTISEMENT
Article continues below this ad
Wade had just given Miami their first NBA championship in franchise history one year ago at the young age of 24. He was also declared the MVP of the 2006 Finals after averaging 34.7 points, 7.8 rebounds, and 3.8 assists against the Dallas Mavericks.
After 2007, Wade would join forces with LeBron James and win two more championships in 2012 and 2013. He would also become a part-owner of the Utah Jazz after retiring from the NBA.
ADVERTISEMENT
Article continues below this ad
Watch this story: Michael Jordan vs jack Nicklaus net worth
However, it is uncertain whether Wade has been able to prove Woods wrong. Although both of them have played together in the last year.
Edited By: Ajinkya Aswale