Golfing Great Pens Down How He Grabbed His First Michael Jordan Shoes and Then Created a Wall
Published 01/20/2021, 5:30 AM EST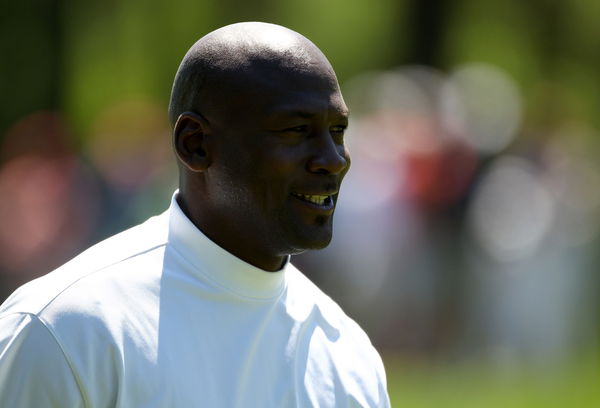 ---
---
The stardom of Michael Jordan was rare in many ways. His on-court heroics were one thing, but it was his off-court business deals that turned a million heads. His sneaker deals marked the Jordan era as much as his upliftment of the Bulls.
ADVERTISEMENT
Article continues below this ad
Back in 1985, when MJ won his Rookie of the Year, Nike released Air Jordan I. They aptly named it "Notorious" because it would soon see a ban from the league for being too flashy. Today, even those who believe the Chicago Bulls are a breed of the bovine animal, meaning to say those with no acumen for Basketball, proudly own these. 
Every fan has their 1st Air Jordan ownership tale, so here is one from a golfing great himself.
ADVERTISEMENT
Article continues below this ad
Michael Jordan and his intriguing fandom across sports
Pat Perez, a three-time PGA Tour winner, is a massive MJ fan since his early days. Pat was just 9-YO when the first Jordans hit the floor. Still, he was totally bent on owning them in his school years. 
In 1989, Nike launched the iconic Air Jordan IV "Taking Flight" and that design took the sneak business by storm. A 13-YO Perez in his teenage years wanted to own these pair of luxuries. But he lacked the resources to afford them. 
That's when he found his way. As Perez himself wrote in an article, "A guy I knew had thrown a pair of old ones out at school. I saw them in the can, grabbed them out, tried them on—perfect fit. I brought them home, cleaned them up, and officially had my first pair of Jordans; the iconic white and cement-gray combo everyone wanted."
It's tough to believe someone threw those pieces of greatness. But it is believable that the law of attraction helped Perez own them without paying.
When Pat Perez met MJ for the first time and created a wall of Jordans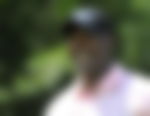 In 2017, a 41-YO Perez bounced back from an injury to win the CIMB Classic in Malaysia. An avid follower of Golfing tours, MJ called Pat to congratulate him and extend a hand of help whenever he needed it. The teenage fan in Pat woke up, and he demanded some shoes. MJ being MJ, he made Pat part of the Jordan team. 
ADVERTISEMENT
Article continues below this ad
About his first meeting with the NBA legend, Pat expressed, "That trip to Monaco was as one-in-a-lifetime as it gets; just sitting out on the deck, smoking cigars and sipping tequila with the legend, every aspect of that trip and experience was just mind-blowing."
Pat started collecting Air Jordans once they hit the secondary market. It soon grew into an obsession as he stacked thousands of those pairs. Interestingly, his wife, Ashley Perez, who became an MJ fan after The Last Dance, is also supportive of this insanity.
So how many Air Jordan pairs do you own? Help us know in the comments.
ADVERTISEMENT
Article continues below this ad
Read also – How the Entrepreneur in Michael Jordan Made Him the Richest Athlete