"Gonna Have a Rude Awakening": NBA Fans Get Real on Potential NBA Draft 2022 1st Pick as He Talks Kobe Bryant and Tracy McGrady's Influence
Published 06/07/2022, 9:30 PM EDT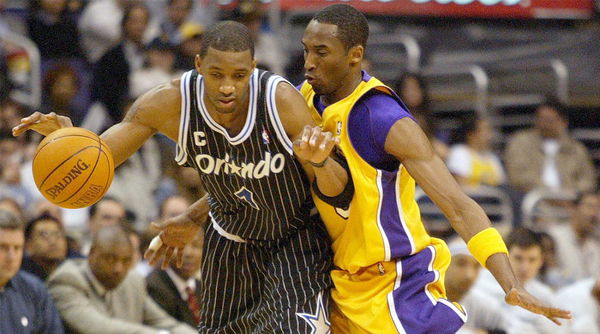 The NBA Draft 2022 is approaching in the next fifteen days. The Draft lottery was last month, and the last two spots are still up for grabs. The Boston Celtics and the Golden State Warriors are dueling it out for the NBA Finals. It is the time when prospects give out interviews and work out with teams. This draft has three sure-shot candidates, with Chet Holmgren leading the odds to be the number one overall pick. However, he gave an interview recently, which may not have gone down well with the fans.
In the interview, Chet talked about role models Kobe and Tracy, among others, and their influence on his game. He said, "I started watching basketball in 2011…You know I watched a lot of a lot of T-Mac, Olajuwon…. Guys like that they kinda use their size paired with skills to you know create advantages you know everybody is watching Kobe, I watched a lot of Kobe too till this day." 
ADVERTISEMENT
Article continues below this ad
But not all fans are happy with Chet Holmgren, and they let their views known. Here are some of the reactions:
This guy is gonna have a rude awakening

— Jarobi Clark (@JarobiC) June 7, 2022
"Are you going to play point guard at the next level" lmao he barely even handled the ball on gonzaga. You telling me he secretly has NBA point guard handling and skills that he has been saving? 😂

— Benny (@HrobBulls) June 7, 2022
Does he think he's the best in the world yet?

— ⁶𓅓 (@TM6ix) June 7, 2022
Victor will ratio him vers soon

— ThéotOUpasthéotU (@TPernot88) June 7, 2022
Kobe Bryant- The myth, the legend
Kobe Bryant came into the league right after high school, and he dominated from his first season. The Charlotte Hornets selected Kobe as the thirteenth overall pick. They would then immediately trade him to Los Angeles Lakers in a trade for center Vlade Divac. The trade for the Lakers was green-lighted by another Laker legend, Jerry West, who was impressed with Kobe when he came for a work-out.
ADVERTISEMENT
Article continues below this ad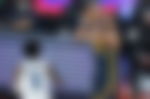 The trade would pair him with, then recently signed, free-agent Shaquille O' Neal. They would go on to form one of the best dual punches this league ever saw.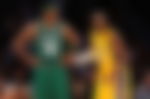 Shaq and Kobe would go to four straight NBA Finals and win three straight. They would dominate the Western Conference before Shaq left for Miami in 2004. Let us know in the comments below your favorite ever Shaq and Kobe memory.
ADVERTISEMENT
Article continues below this ad
WATCH THIS STORY – 5 best Memes on Chris Paul Choking Yet Again in the NBA Playoffs