"Good Choice, Sign With the Goat": Orlando Magic's New Rookie Sensation Signing With the Michael Jordan Brand Has NBA Twitter in a Frenzy
Published 07/29/2022, 7:30 AM EDT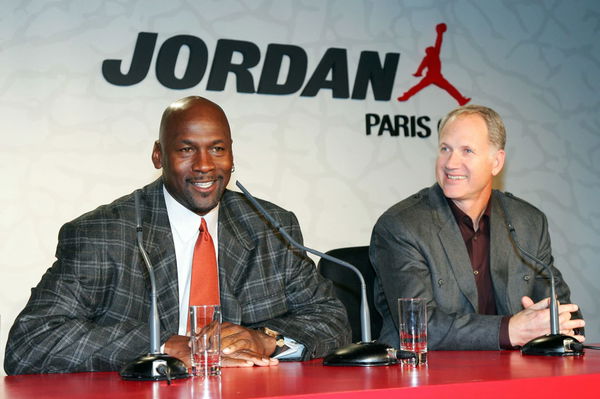 Any young NBA player's dream would be to sign a shoe deal with one of the top brands in the world. And it seems like NBA's 2022 number one draft pick Paolo Banchero is getting his as he is reportedly finalizing a deal to sign with the Jordan brand, inspired by His Airness, Michael Jordan.
ADVERTISEMENT
Article continues below this ad
Paola Banchero was the top pick in the draft by the Orlando Magic. He was one of the highest-rated players in the country and the Magic selected him for their rebuilding process. Banchero has the ability to create his own shot, and he is a solid playmaker as well.
ADVERTISEMENT
Article continues below this ad
 NBA fans react to Paolo Banchero signing with Jordan, inspired by Michael Jordan
NBA fans were excited to see Banchero signing with the Jordan brand. Many young players have signed up with MJ and Banchero is the latest addition to the squad. Here are some of the best reactions:
Good choice, sign with the goat

— JoeyDaws06 (@JoeyDaws06) July 28, 2022
Not a Magic fan but this tweet is an L. They have a crazy amount if young talent rn.

— kcekjm (@kcekjm) July 28, 2022
MJ stacking a superteam first Luka now Paola

— Swiderman (dont trade Nunn) (@LeSwiderman) July 28, 2022
Congratulations to the man better than Scottie Barnes on his new deal!

— Nick (@Nick__________3) July 28, 2022
I think that is a bad idea to partner up with Jordan brand. Paolo will be overshadowed by Jordan (just like the other Jordan athletes). he's better off with a different entity.

— TheTonyStarch (@TonyStarch8888) July 28, 2022
I cant wait for orlando magic basketball so much excitement young team this roster will be fun to watch a must pick team for league pass the future is now

— willie (@tmacbiggestfan) July 28, 2022
— Tee Higgins-Connor McDavid-Nico Hoerner enjoyer (@TeeHoerner_) July 29, 2022
Magic fans excited about Paolo Banchero
The Orlando Magic have not had a lot going for them. After trading away Dwight Howard, the Magic have been on a slump of mediocrity with just one playoff appearance. So they needed to hit big in this draft. Previous number one picks by the Magic have been Shaquille O'Neal and Dwight Howard, both are NBA champions with Shaq also being a Hall of Famer.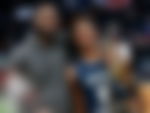 ADVERTISEMENT
Article continues below this ad
When the Magic picked Banchero over Chet Holmgren, there were a lot of questions over this. Holmgren is a seven-foot player who can shoot and dribble the ball at a high level. He has the potential to be one of the stars of the future. Meanwhile, Banchero was a solid player but there were doubts about him being the number one overall pick.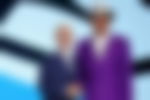 But in Las Vegas, Banchero put the fans at ease as he stormed out of the gate and took the chance to prove himself. He showcased his playmaking skills and awareness from his college days. Many fans were impressed with the Orlando Magic taking him number overall.
ADVERTISEMENT
Article continues below this ad
WATCH THIS STORY: Timeline of James Harden and Khloe Kardashian relationship
A major talking point was how big Paolo Banchero actually is. In fact, he is 6'10" and 250 pounds and his combination of size, strength, athleticism, and handles is arguably scary. Undoubtedly, the Orlando Magic definitely have a star of the future. They just need to get the right pieces to surround him.