"Got Cyberbullied Into Going to Work": Lakers' Anthony Davis Working Out With a Shooting Specialist Sends NBA Twitter in a Meltdown
Published 06/17/2022, 12:30 PM EDT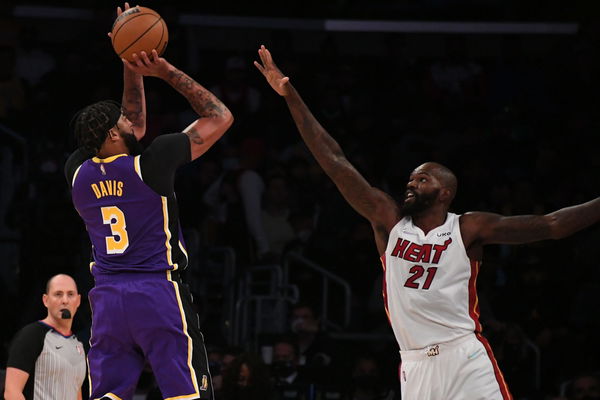 Anthony Davis is one of the best big-man shooters in the league. Davis dominates in the paint and from the mid-range however his outside scoring compared to other big men like Jokic and Embiid is not as great. 
AD landed in Hollywood in 2019 to join LeBron and the Lakers. In their first season itself, AD finally got a ring. Davis' shooting also saved the Lakers in the 2020 postseason. Though for the past couple of seasons, AD has been in the injury-prone category. To maximize his shooting performance, Davis recently got himself a trainer.
Can Anthony Davis shoot better?
ADVERTISEMENT
Article continues below this ad
AD's shooting numbers were better in New Orleans. Davis averaged 31% from the outside, playing for the Pelicans. Whereas shot 28% from three for the Lakers. Despite his outside scoring, AD's a cheat code from the mid-range. His post-game is also on another level, finishing over 50% of the time. Looking at his numbers, he can definitely do much better shooting the ball.
Bro got cyberbullied into gong to work 😂😂😂

— Champagne (@YvesSaintLaSean) June 15, 2022
plz tell me u brought russ wit u plz….?

— javi🩸🥷 (@reaprrrr_) June 15, 2022
AD got bullied into putting some shots up 🤣🤣 Stephen A flamed him saying you gotta at least be shooting paper balls into the trash can

— niiick777 (@NiiiCK777) June 15, 2022
Did he actually touched the basketball?

— Net Blog (@BlogSwish) June 15, 2022
Please get his jump shot together

— Darius Wells (@DariusW56746134) June 15, 2022
Did he actually shoot a basketball?..I got a follow up did they go in??

— Black Jesus (@SmokieJesus) June 15, 2022
The offseason is the perfect time for the players to recover and improve. Kristaps Porzingis is a great example of major improvements after a hardworking offseason. AD's shooting coach is quite popular among NBA players, known as The Lethal Shooter. He has helped a lot of NBA players, including Danny Green and Buddy Hield. Not only NBA players, but Chris Mathews has also coached rappers and celebrities.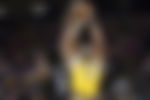 Going into the next season, fans will be expecting a healthy and scoring year from AD. Being an NBA champ, Davis knows what he has to bring back to his game. He is all set to make a comeback next season and try to lead the lead to be championship contenders. It will be interesting to see whether AD will show any improvement in his shooting.
ADVERTISEMENT
Article continues below this ad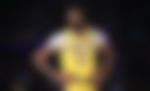 Will the Lakers be a threat to the teams in the West?
The Lakers had one of the worst seasons this year. A lot of factors played a role in it, but injuries and inconsistent performance were the two major reasons why the Lakers failed to be championship contenders. With AD coming back next season and the Lakers acquiring a new head coach, the team is all set to make a comeback.
ADVERTISEMENT
Article continues below this ad
WATCH THIS STORY: "I Think He Just Made the League Interesting": Anthony Davis on Kawhi Leonard
What are your expectations from the Laker organization for the next season? Do let us know in the comments.