'Got Misconstrued': Warriors Player Clarifies His Controversial Comment Around Steph Curry
Published 03/30/2021, 3:30 PM EDT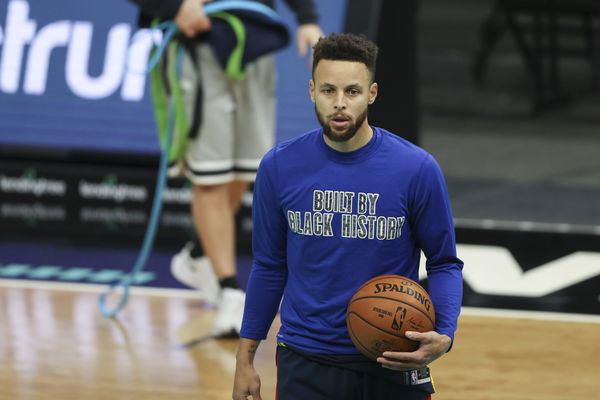 ---
---
The Golden State Warriors are loaded with talent, and Mexican star Juan Toscano-Anderson is someone who is on a two-way contract with the team. Toscano-Anderson once intrigued Dubs fans when he mentioned that he's the Steph Curry of Mexico. 
ADVERTISEMENT
Article continues below this ad
Toscano-Anderson played for Mexican professional team Fuerza Regia de Monterrey for three seasons and enjoyed incredible popularity during the stint. Winning the Liga Nacional de Baloncesto Profesional (LNBP) title twice and the league MVP award in 2018 shot Toscano-Anderson to fame. 
"I felt like a rock star, man," Toscano-Anderson mentioned earlier. "What Steph (Curry) and those guys are like here, that's kind of what I'm like in Mexico. And I say that humbly. It's just a total honor."
ADVERTISEMENT
Article continues below this ad
The internet blew up ever since Toscano-Anderson made that statement after a practice session. Of course, he's a national star in Mexico, but the Dub nation is reluctant to agree that he is the second coming of Steph Curry.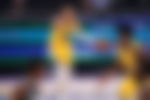 Toscano-Anderson clarifies his Steph Curry statement
When a statement likes this blows up and goes viral, the concerned person is obliged to come on air and clear the fuss around it. That's exactly what Juan Toscano-Anderson did when he recently connected on ESPN's 'The Jump.' 
"I think that kind of got misconstrued. He asked me what it was like playing in Mexico and I kind of just alluded to the fact when Steph Curry comes to town, people are coming out, people are buying tickets to those games and that's how it was for me in Mexico," Toscano-Anderson mentioned. 
"When I played for Monterey, when Monterey was coming to town, the games were sold out. I can't shoot the ball like Steph, but that's what I was pretty much trying to say," he humbly added. 
ADVERTISEMENT
Article continues below this ad
The 27-year-old grinned while mentioning that he can't shoot like Steph Curry. But deep down, everyone knows that no one in the NBA can match up to the skill set possessed by the two-time MVP! 
Warriors fans will be relieved that Toscano-Anderson has cleared the smoke about his statement. After gaining a reputation in the Mexican league, Toscano-Anderson is patient and filled with dedication waiting for his much-deserved break in the NBA. 
ADVERTISEMENT
Article continues below this ad
Read Also: 'Just the Motivation I Needed': Warriors' Draymond Green Recalls Life-Changing Advice From Kobe Bryant