'Got Teased': Michael B Jordan Opens up on Sharing the Same Name as NBA Legend Michael Jordan
Published 04/29/2021, 5:30 AM EDT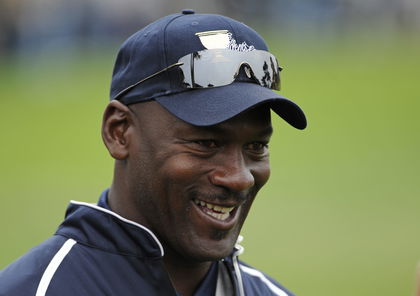 ---
---
It can be a two edged-sword to share one's name with that of a world-famous celebrity. It can become an instant reason for attracting some bullies, or be a motivation to work harder. But when the name is Michael Jordan, everything suddenly becomes 100x more challenging because of the obvious reasons.
ADVERTISEMENT
Article continues below this ad
Now, prior to 2012, not many people knew that there's another celebrity named Michael Jordan. But that's when Chronicle, a Sci-fi thriller released and it introduced a legend-in-the-making. So how is it for him to own that glorious name?
Michael Jordan vs Michael B. Jordan
ADVERTISEMENT
Article continues below this ad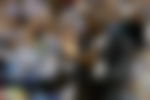 In a recent interview with ESPN's Rachel Nichols, the Black Panther fame actor sat to discuss a variety of things. A lover of basketball, the actor first took a dig at his counterpart in comedian Kevin Hart.
He then gave a very creative and innovative suggestion that the NBA referees must also do post-game conferences to justify decisions. But the one comment that remained the most interesting was about him sharing that Hall of Famer name.
The 34-YO actor expressed, "Yeah, I definitely got teased a lot but it gave me a healthy chip. You know because I was playing basketball. So, it pushed me to be successful at whatever I was going to do and be great at whatever I was going to do so people would know my name instead of thinking of the basketball player. So that was like a nice little healthy chip that I had growing up."
Now that sounded more like finding the blessing in disguise, which he totally did. Also, as a matter of fact, the actor got his name from his father Michael A. Jordan. Notably, the 'B' as his middle name says 'Bakari'.
Read Also – Why Did Michael Jordan Not Agree to a Space Jam Sequel?
How did their career timelines match?
Sharing a name with Michael Jordan is such a huge deal that ESPN had even made a 2012 commercial on the topic. They explained how it is more like a curse to have that as one's name. However, there are people like Bakari who use it to their advantage. Still, take a look at the commercial – 
ADVERTISEMENT
Article continues below this ad
Now, MJ had retired from the Bulls as a six-time NBA Champion in 1998 when the actor was just about to land his first role as a child actor in 1999. Also, this was after Air Jordan had played a role in Space Jam (1996).
Anyway, having that name certainly helped the Hollywood virtuoso incline towards sports in his personal and professional life. A basketball player for the Newark Arts High School played a role as a baseball team member in Hardball (2001).
Later, he played iconic roles as a boxer in the Creed series when the NBA legend was busy with his leadership role with the Hornets. As a matter of fact, the two only once met in an NBA All-Star Game, and the actor hopes they collab for something in the future. 
ADVERTISEMENT
Article continues below this ad
So what do you say, would you prefer to have Michael Jordan as your name if given a chance? Help us know in the comments.