'Gotta Tip My Hat'- Former NBA Champion Commends LeBron James For Longevity
Published 04/15/2021, 10:57 AM EDT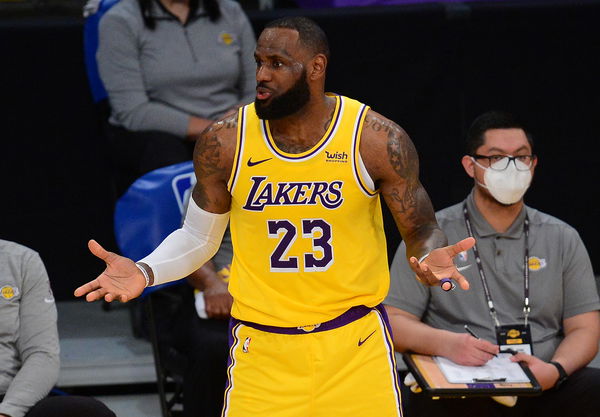 ---
---
LeBron James is one of the greatest NBA players of all time. He isn't considered that for just being dominant in his era, but because of his dominance across eras. James is one of the oldest players in the league, coming from the 2003 NBA Draft Class. No active player has the miles that LeBron has, and many former players don't have it over their careers either.
ADVERTISEMENT
Article continues below this ad
His longevity is a thing of wonder. What he has done through the 18 years he has been in the NBA is remarkable. Former NBA Champion Eddie House agrees and tipped his hat to LeBron.
ADVERTISEMENT
Article continues below this ad
"It's just the way it goes now. I feel like these guys feel, we're not going to give you what we have right now. You're not gonna be able to prepare for it. You're not going to be able to see what we can give you until it's time for us to give it to you. I don't agree with it. That's why I gotta tip my hat to LeBron. Only reason why he's not playing because some of the signs he's been hurt. If he's available, he's always out there on the court playing."
LeBron James: The longest prime in NBA history?
ADVERTISEMENT
Article continues below this ad
LeBron James has been a dominant force in the NBA his entire career. His rookie year is the only one where one can make an argument that LeBron wasn't one of the best players in the league. However, he has become a regular fixture in the All-Star and All-NBA categories.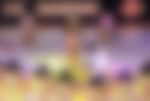 James has the most All-NBA selections in NBA history with 16. 13 of those selections came as a first-team member, another category he leads in. He has the third-most All-Star appearances with 17, one behind Kobe Bryant and two behind Kareem-Abdul Jabbar. What's terrifying is that LeBron is poised to add more accomplishments to his name in the next few seasons, barring injury.
ADVERTISEMENT
Article continues below this ad
He has been tearing up the Playoffs regularly since 2005 and hasn't lost a playoff series before the NBA Finals since 2010. That is compounded by the fact that LeBron has only missed one year of Playoffs since 2005. While his longevity will forever be commended, everyone is still waiting for him to add more titles to his name.