Grammy Award Winner Cardi-B's Bizarre 5 Word Approval of Shaquille O'Neal's Body Part Once Left NBA World in Utter Disgust
Published 11/16/2022, 2:30 PM EST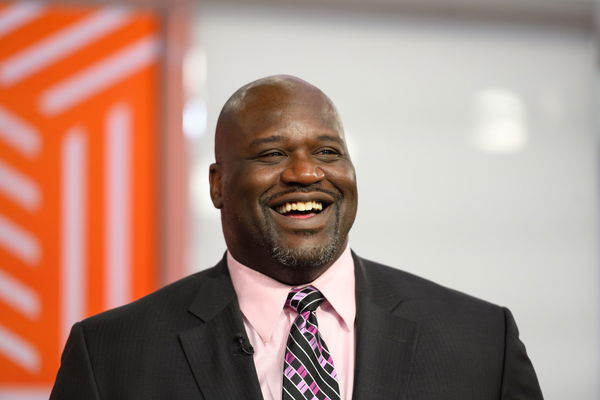 Shaquille O'Neal is admired for his gigantic physique and people compare his height with others. But then there is Cardi B, who made a comment about Shaq's body part and posted a video of the same on Instagram. What's more, is that the fans were left disgusted to see the video.
Back in 2018, Grammy Award winner Cardi B posted a video on Instagram, and it was not as usual. Notably, the video featured the Los Angeles Lakers legend. At first, it seemed like a normal video of Shaq smiling, but then the video was directed toward the feet of Shaq. The visual is something that one doesn't see on a daily basis. Yes! Shaq's feet nails were covered in golden glitter nail paint. And Carli-B was kind enough to post it o Instagram. She captioned the video, "I SAID I LIKE THEM LIKE THAT !!!!" 
ADVERTISEMENT
Article continues below this ad
From the background comes a comment, "they shining" complementing Shaq's nails. As it was not enough when the video zoomed toward Shaq's nails and it didn't take long for the fans to react to it.
 

View this post on Instagram

 
Here are some of the fan reactions from Instagram:
"You are crazy Cardi B" 
"😂😂😂 sour toe looking ad👌🏻"
"What feet are those???? Looks like a mummy lol"
"Ewwwww"
"yo put them slugs away no cook"
"😣 sweet gawd wtf 😳"
"Noooo wait them things is crunchy"
"oh my gosh ….I hattttteeee feeet"
The disgust is real.
Shaquille O'Neal once injured his feet because of Air Jordans
Shaquille O'Neal's sneakers are a size 20, but he prefers to wear a size 22. Although it may not appear so, the average shoe size ranges from 9 to 12. He once wore a small size Jordan 1 that caused lasting injury to his feet. Notably, it was too small for Shaq's feet. And after that incident, Shaq never wore Air Jordan.
ADVERTISEMENT
Article continues below this ad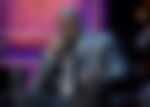 But it was not always the case. As a teenager, Shaq always wanted to wear Air Jordans, so he did some odd jobs like grass-cutting and walking dogs. So that he can save and buy himself a pair of Jordans.
WATCH THIS STORY: Here's how Ben Simmons, LeBron James, Shaquille O'Neal, and other NBA stars spent their first paychecks 
ADVERTISEMENT
Article continues below this ad
However, the shoes eventually became too small for Shaq's enormous feet. So he soaked his leather shoes in hot water until they expanded to fit his feet. At the time, even Shaq would not have known that he would go on to become an NBA legend.
Coming back to Shaq's shining nails, what was your reaction to after watching the video? Do tell us in the comment section below.
Edited By: Abhishek Kumar