'Greatest Shooter That the Game Has Ever Seen': Lakers Legend Hails Steph Curry After Record-Breaking Performance
Published 03/16/2021, 6:30 AM EDT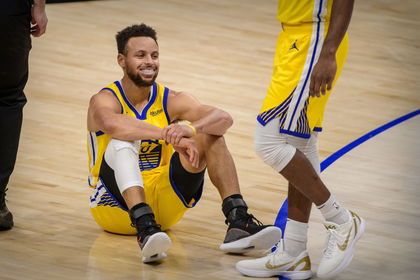 ---
---
Steph Curry is currently a man on a mission. He's determined to carry the Golden State Warriors to the 2021 playoffs and has been spectacular with his displays. Curry recently became the Warriors' All-time assist leader, and Magic Johnson delivered a hearty wish. 
ADVERTISEMENT
Article continues below this ad
Steph Curry is earning a greater reputation with each passing game. The point guard has been with the Dubs since the 2009-10 season and has now broken a historic 55-year-old record, which was previously held by Guy Rodgers. 
Magic Johnson reacts to Steph Curry topping the Warriors' assist list
ADVERTISEMENT
Article continues below this ad
Somewhere between delivering his first assist to Stephen Jackson on October 28, 2009 and dishing out the record-breaking 4,856th assist to Kelly Oubre Jr., Steph Curry established himself as a franchise legend.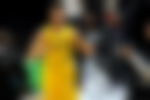 Curry is already being touted as the greatest player to represent Golden State, and the All-time assist record is yet another feather in his cap. Curry surpassed this milestone by delivering his second assist in a game against the Los Angeles Lakers on Monday. 
Warriors' PR then quickly released a video for Curry, containing a few special wishes for reaching the milestone. The clip wrapped up with Hall of Famer Magic Johnson rendering a wonderful message. 
"Steph, I want to congratulate you on becoming the Warriors' All-time assist leader. Man, you're the greatest shooter that the game has ever seen. You're a three-time NBA champion, and you're having an MVP-type season.
"Congratulations, tell your parents I said hello. Keep doing what you're doing man, you're blessing the community and I love it." 
It is indeed an honor for Curry to be bestowed with such a wish on a special day. There's no better person to congratulate you on assists than Magic Johnson, who was a wizard himself, back in the 1980s. 
Where does Curry stand on the All-Time list?
Now that Steph Curry leads the Warriors franchise in assists, where does he rank on the NBA's All-time assist list? There are quite a few iconic players who have their names etched there, but Curry is yet to break into the Top 50! 
Utah Jazz legend John Stockton is the league's all-time assist leader with 15,806 assists made, while Jason Kidd and Steve Nash complete the Top 3. Magic Johnson sits in the fifth spot with 10,141 career assists, but what about Curry? 
ADVERTISEMENT
Article continues below this ad
Curry has shelled out 4,856 assists in his career and currently holds the 74th spot on the NBA's all-time list. He further needs over 5,000 assists to break into the Top 10, but that's a topic for another day.
Right now, Steph Curry leads his franchise in assists, and he could soon become the all-time point leader as well, surpassing the great Wilt Chamberlain. 
ADVERTISEMENT
Article continues below this ad
Read Also: WATCH: Draymond Green and Warriors' Bench Tease Kyle Kuzma After He Airballed a Free Throw