Isiah Thomas, Who "Pummeled Michael Jordan To Death" With His Physicality, Defends Ja Morant's Teammate For Dirty Play vs Warriors: "Accidents Do Happen"
Published 05/05/2022, 10:00 AM EDT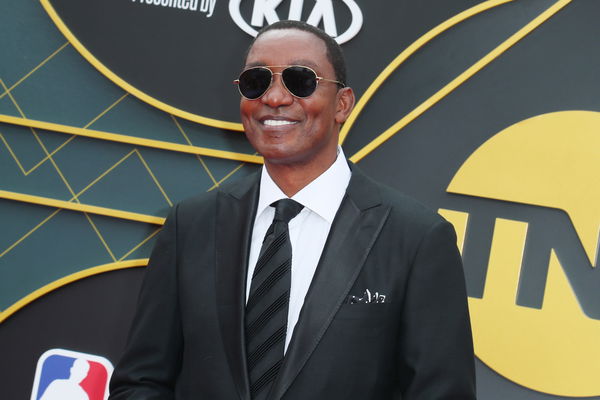 The legendary Pistons guard Isiah Thomas has come to the defense of Grizzlies' Dillon Brooks, who was ejected in the very first minutes of game 2 of the Western Conference semifinals against the Warriors at FedExForum arena for smacking Gary Payton II in the head.
ADVERTISEMENT
Article continues below this ad
The Warriors camp reported after the game that Payton II has suffered a fractured elbow. Moments after Brooks' ejection Grizzlies' Xavier Tillman elbowed Draymond Green in the face, giving him a bloody eye laceration.
All of this led to Warriors coach Steve Kerr calling the opposition's playing style 'dirty'.
"Bad Boys" Detroit Pistons guard Isiah Thomas defends Dillon Brooks
However, Isiah Thomas has contested this view. "Even though you make an accident, should there be a penalty for the accident?" he asked. "Yes. Now I think we need to be careful when we start labeling people and teams as dirty."
"He is not a dirty player," Thomas added, "Memphis is not a dirty team. Memphis is not–you know they play hard. They play physical. They have always played the right way."
Thomas' defense of Brooks comes as no surprise to most NBA fans. The 2-time champion had to burn many bridges for his rough playing style. The Pistons of the late 80s and early 90s were extremely physical in their game, often approaching the fringes of outright violence.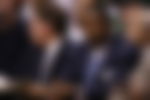 This earned them the name the 'Bad Boys'. Most teams in the NBA and fans, in general, disliked the Pistons. They had isolated themselves through their actions from most of the league.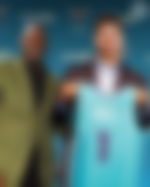 The conflict between the Pistons and everybody else culminated in Isiah Thomas getting snubbed from the 1992 dream team despite being one of the best players in the league. The topic is still a sore subject for the Pistons legend.
Charles Barkley has his say on the Pistons and Dillon Brooks
Charles Barkley is somebody who has first-hand knowledge of the entire situation. The Suns MVP detailed some of the reasons behind players' caustic antagonism towards Zeke in a podcast.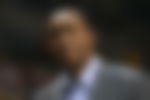 "So I think they always gonna hold it against him [Thomas]. But they did pummel Michael [Jordan] to death. But secondly, snubbing Michael in the All-Star Game… And the third thing was when he said they only give Larry Bird credit because he's white…"
"Those three things are probably why he can't get in the club," he added.
ADVERTISEMENT
Article continues below this ad
Barkley, however, was much more lenient on Dillon Brooks on Inside the NBA, "I don't think he tried to hurt him."
"And Dillon Brooks has never proven to me he's a dirty player," he added. "Sometimes you hit a guy, and he gets hurt."
ADVERTISEMENT
Article continues below this ad
WATCH THIS STORY: "Heat Got Lucky": NBA Fans Go Berserk After Latest Update on Joel Embiid Could Mean Bad News for James Harden's 76ers
However, Barkley's co-hosts Shaquille O'Neal and Kenny Smith were less kind. Even though they didn't accuse Brooks of intentionally hurting Payton II. They blamed his inexperience for the mishap.