'Guys Who Didn't Quite Accomplish in Basketball…': Warriors' Draymond Green Hits Back at Critics
Published 04/01/2021, 1:59 AM EDT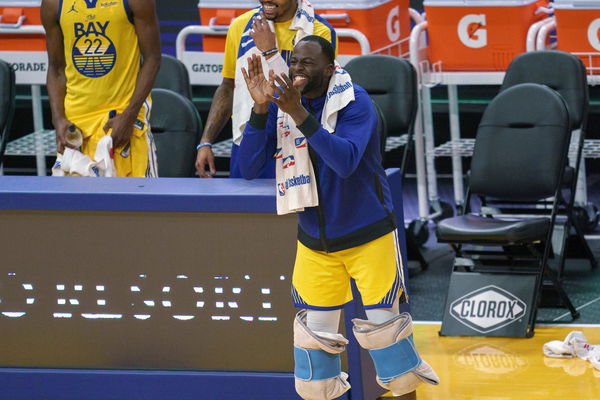 ---
---
Draymond Green is one of the most polarizing figures in the NBA today. While some fans love the aggression and heart he brings to the game, there are others who get annoyed with his disruptive antics. Green has been one of the foremost defensive players in recent years. But his recent comments about being the best defender ever drew the ire and ridicule of the NBA world, especially on social media.
ADVERTISEMENT
Article continues below this ad
Draymond Green claps back at critics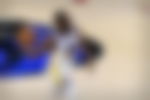 Draymond Green addressed the recent criticism he received for his comments. Green noted that he was unfazed by the people bashing him on Twitter.
ADVERTISEMENT
Article continues below this ad
For Green, he isn't going to be one of the players who will take to social media to respond to those people. He thinks that there are people who don't feel the liberty to respond and be themselves, and Green isn't one of those people.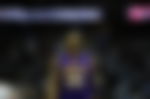 "Probably because I speak up more than they ever felt they could. Some people allow themselves to be muzzled, and I don't. I think a lot of people envy that. So, that's their business…I don't think I'm going to be a guy that sits on Twitter and responds to stuff current players say. That's usually guys who didn't quite accomplish in basketball what they know that they could accomplish." 
Green isn't losing sleep over Twitter
Draymond noted that he is very happy with the way his career has turned out. There is no second thought, or any self-doubt when it comes to reflecting on his time in the NBA.
He questioned whether those who are criticizing him are just unhappy or insecure when it comes to their own career accomplishments in the NBA. That unhappiness comes out on social media.
"So, outwardly, it's like yeah, I feel good about my career, I feel good about what I brought to the table, but they don't feel great about how their career ended…maybe they didn't win a championship. Some of these guys didn't win a Defensive Player of the Year trophy. Whatever that thing is…They take that feeling of emptiness, and they let it out on Twitter."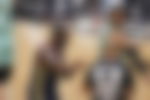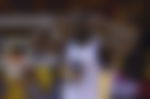 ADVERTISEMENT
Article continues below this ad
Where does Draymond Green rank among the greatest defenders of all-time? Green is a former Defensive Player of the Year and has been an All-Star, All-NBA, and All-Defensive team member on multiple occasions.
He was the defensive enforcer for the Golden State Warriors, arguably the greatest team ever assembled. Green has a strong argument to be considered in the upper echelon.
ADVERTISEMENT
Article continues below this ad