"Had No Idea Michael Jordan Was Freaking Out": When Carmen Electra Admitted Being Oblivious to Dennis Rodman's Bulls Drama During Their Marriage
Published 01/16/2023, 12:30 PM EST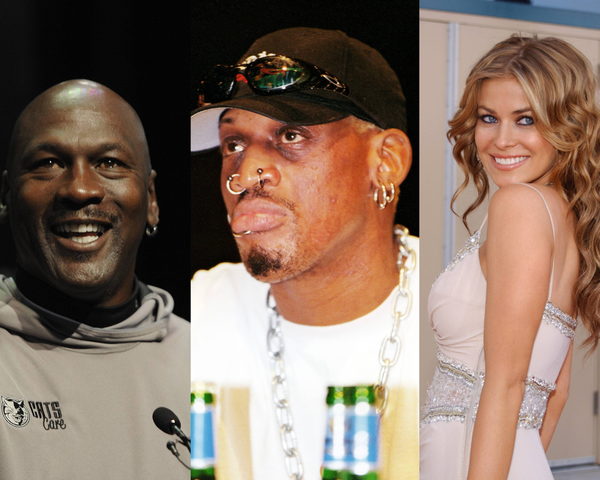 Chicago Bulls legend Dennis Rodman and actor Carmen Electra's relationship was a well-publicized whirlwind romance back in the 90s. Rodman's eccentric personality and Electra's risk-taking attitude complimented each other very well. While their relationship lasted no more than a year, their 'adventures' together were anything but mundane. Recalling one such getaway of theirs, Electra made a major confession following the release of The Last Dance in 2020.
Michael Jordan's docuseries, The Last Dance revealed several aspects of the player and some not-so-known incidents. For instance, the time when Dennis Rodman asked Chicago Bulls head coach Phil Jackson for a vacation. At the time, Scottie Pippen had just returned to the court after taking time off due to an injury. In his absence, Rodman had to put a brief stop to his parties and wild getaways to focus on the game ahead. By the time Pippen returned, the 5x NBA champion decided he needed a break to ease the stress and tensions.
Carmen Electra was unaware of what Dennis Rodman had done
ADVERTISEMENT
Article continues below this ad
Jackson reluctantly gave him the much-needed break but strictly instructed him to return back to the court in 72 hours. Rodman agreed and he immediately flew off to Vegas. The Rebound King also sent a private jet for his then-girlfriend Carmen Electra to fly her down to Sin City. Evidently, the couple had a blast partying and drinking the night away. However, Rodman failed to return back in time for the team practices.
After Rodman and Electra returned back to Chicago, she spent the night at the former's house where the couple slept on a mattress in the living room. Due to his absence from the practices, Jordan took the matter into his own hands and showed up at the Worm's door. Electra was still present at the house with Rodman and when the latter went to answer the door, she hid behind the couch given her undressed state.
ADVERTISEMENT
Article continues below this ad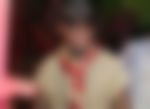 "I had no idea of all the behind-the-scenes drama. I had no idea Michael Jordan was freaking out," said Electra during an interview with The Los Angeles Times.
Furthermore, she added, "I was hungover and we were naked on the floor. Dennis gets up to answer, and there's Michael Jordan! I got up and tried to hide. I knew Dennis was in trouble. That was a big deal and a shock to me."
ADVERTISEMENT
Article continues below this ad
WATCH THIS STORY: Dennis Rodman, who lost $27 million from his net worth, was forced to put his $550,000 beloved possession on sale in 2015
Dennis Rodman and Carmen Electra got married during an all-night bender in Vegas. However, their marriage was short-lived, lasting no more than nine days when the couple mutually decided to part ways. Their divorce was finalized about a year later in 1999.
Edited By: Jayant Chhabra