'Had Us Down $900,000': Antoine Walker Reveals Crazy Gambling Story About Michael Jordan
Published 03/05/2021, 4:30 PM EST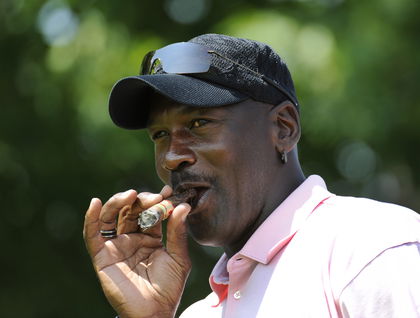 ---
---
Michael Jordan and gambling have become synonymous over the years. The man likes to bet on a lot of things and there's no hiding it. But the astounding part is that MJ finds no limits when he's betting, be it at a casino or just a casual game of spades! 
ADVERTISEMENT
Article continues below this ad
Jordan was an avid gambler during his playing days in the NBA. He found time for it wherever he went and it was like his happy place. Some of his gambling stories are crazy, just like the one Antoine Walker recently revealed. 
Walker dug up a crazy Michael Jordan gambling story
ADVERTISEMENT
Article continues below this ad
A lot of players have fell victim to Michael Jordan's gambling obsession. He would force them to play at the table even when they felt tired and didn't want to shell out any more money.
Though Antoine Walker and Michael Jordan were never teammates in the NBA, they did once join hands to play 36 straight hours of spades! 
How did they even sit up straight for 36 hours and keeping playing cards? That's exactly what Walker revealed when he appeared on the 'All Things Covered' podcast. Jordan's gambling stories are infamous for the money involved, and this one is no different! 
"When Mike calls, the buy-in goes up a little higher. It's going to be a number that everybody has to bring to the table. I'd say $20,000 just to get in. If you don't have $20,000 to get in, you can't even play. Mike was competitive. I remember one time we played spades for 36 hours," Walker mentioned.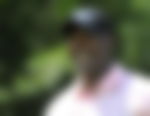 The 2006 NBA champion also had more details about this anecdote. Walker and Jordan teamed up against two guys to stretch their game of spades, and this took place right before Jordan's comeback announcement after his first retirement! 
Walker also stated that MJ allegedly postponed his scheduled press-conference because he wanted to keep gambling. 
How did the game conclude?
No matter what, the game had to come to an end at some point. And it would only end if Jordan was exhausted. That's right, that's how it came to a close. 
Walker mentioned how he only had $100,000 left that was meant for his Boston trip, and Jordan sent out his nephew to get an extra $500,000 from his golf bag. Such was his obsession with winning, and the pair did manage to cover up their losses. 
ADVERTISEMENT
Article continues below this ad
"They had us down $900,000 and we got back all the money except for $20,000. Mike did not want to see them win $20,000. They ended up winning $180,000 because he got too tired. He was falling asleep at the table," Walker said. 
This is just another story that adds to the ever-growing list of Michael Jordan's fables! From gambling in Atlantic City before a crucial playoff game to placing wild bets in golf, the six-time NBA champion has done it all! 
ADVERTISEMENT
Article continues below this ad