Hall of Fame Inductee Chris Bosh Explains Difference Between Miami Heat and Brooklyn Nets Big Threes
Published 05/19/2021, 12:59 PM EDT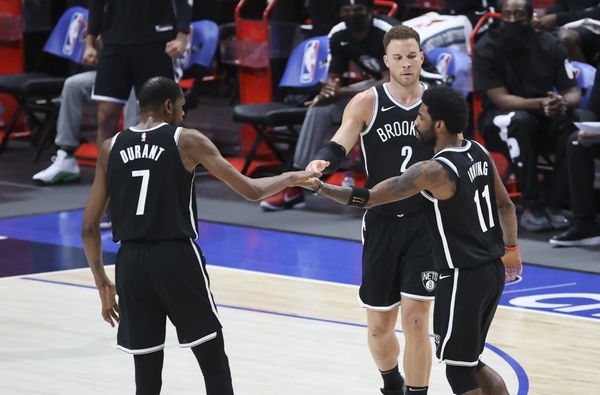 ---
---
The Brooklyn Nets are arguably the most stacked teams in the NBA. With superstars like Kevin Durant, Kyrie Irving and James Harden with an incredible supporting cast of Jeff Green and Blake Griffin to name a few, the Nets have become one of the favorites to win the championship.
ADVERTISEMENT
Article continues below this ad
This is not the first time however that the league is seeing three superstars teaming up with each other. Be it the KD, Steph Curry and Klay Thompson Warriors or the Celtics consisting of Kevin Garnett, Paul Pierce and Ray Allen, the league has seen it its fair share of super-teams.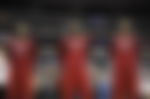 But arguably one of the most iconic super-teams in recent history were the Miami Heat. Led by three franchise players in LeBron James, Dwyane Wade and Chris Bosh, the Heat were unlike any other team at the time. Given the star talent in the Nets, Brooklyn have often been compared with 'The Heatles'.
ADVERTISEMENT
Article continues below this ad
Chris Bosh explains how the Miami Heat big three were different compared to the Brooklyn Nets
The Nets and the Heat undoubtedly have multiple similarities. Just like Harden and Kyrie, LeBron and Wade were also ball dominant players. The team also preferred to play to small ball lineups.
But former Heat Chris Bosh believes that there were some distinct differences between the Nets and the Heat. In an appearance at the Jump, Bosh said, "In my opinion that I felt that we had an advantage over was, I could get out the way and let those ball dominant guys be themselves."
ADVERTISEMENT
Article continues below this ad
Bosh emphasized on how essential the distribution of the ball will be."One of the things they're going to have to figure out is how to distribute the ball equally, how to move it around. And you know, it's great, having Kyrie is great having James Harden, and KD be able to get you a bucket at any point in time."
The 2021 Hall of Fame inductee also explained the different challenges the Nets might face. "But the other aspects of the game, the defensive continuity, moving the ball on offense on the offensive end, playing together, you know, those when you have to get in those third and fourth and fifth situations to be able to score against a good defense."
ADVERTISEMENT
Article continues below this ad
The Nets have might have a stacked team but their big three has played only eight games with each other. They have the 22nd best defensive rating and clearly need to work on the same. Can the Nets thrive despite their lack of playtime and defense? Will the Brooklyn Nets ultimately prevail the Lakers as the champions?