Hall of Fame Inductee Chris Webber Explains Why Joel Embiid Is Closest Version of Himself in Today's NBA
Published 09/10/2021, 10:30 AM EDT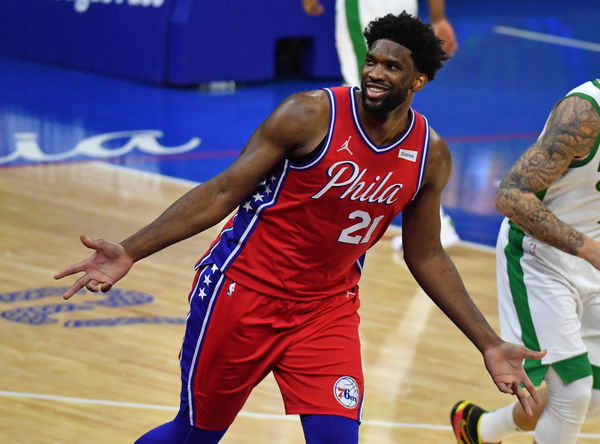 ---
---
Putting the Philadelphia 76ers disappointing last season aside, Joel Embiid is undoubtedly one of the best players in the league right now. The only downside is that he has been completely caught up in all the Ben Simmons drama this season. Simmons was partly, or let's say, greatly responsible for the 76ers early exit at the hands of the Atlanta Hawks last season. But that doesn't mean Embiid's brilliance has ever been overlooked. In fact, the future Hall of Famer Chris Webber seems to see a lot of himself in the Sixers superstar.
ADVERTISEMENT
Article continues below this ad
The player who reminds Chris Webber of his playing days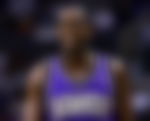 ADVERTISEMENT
Article continues below this ad
After waiting eight long years, Chris Webber will finally be getting honored with the greatest award that can be bestowed on an NBA Player. Webber will be inducted into the Naismith Memorial Basketball Hall of Fame. He will receive the award this Saturday, along with the rest of the 2021 class. After a 15-year career, filled with accolades, achievements, and failure, Webber will get what he deserved all this while.
With the special occasion inches away, Webber sat down for an interview with 'The Athletic'. He answered several different questions. Some about his past and some opinions about right now. So, when he was asked which player of this generation reminds him of himself in his playing days, he had a rather surprising and unique response.
"Maybe Joel Embiid because he's one of the few that can post up, take you off the dribble and shoot the 3. So his game. But besides that, it's really hard to find someone that really dominates in the midrange as a big fella. It's a little tough to see at times, but maybe Embiid is the closest," Webber explained.
WATCH THIS STORY: The Second Richest NBA Player After Michael Jordan? HINT! It's Not LeBron James or Stephen Curry
What makes Joel Embiid so special?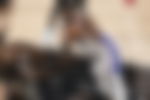 Whether it is on the offense or the defense, Embiid can dominate the game either way. From his incredible mid-rangers and occasional three's to him either getting fouled or making the bucket, Joel does it all. Unfortunately, Ben Simmons and Embiid just haven't been the best fit.
ADVERTISEMENT
Article continues below this ad
Although both of them have had some success as a duo, Ben's ability to support Joel keeps on declining. Fans as well, think it's high time they give up on Simmons and built a better team around Embiid. Only when that happens can Joel live up to his potential fully. Otherwise, he will continue to be their lone leader who will eventually get fed up too, creating another James Harden situation. And nobody wants that, right?
The Philadelphia 76ers have been ranked 10th in the NBA power rankings for the upcoming season. This is a big jump after on-and-off being the top-seeded team in the Eastern Conference last season. This only means they have a lot to prove and Embiid will be their best shot at being a title contender.
ADVERTISEMENT
Article continues below this ad