Hall of Famer Ridicules Russell Westbrook & Giannis Antetokounmpo: 'No Chance of Happening'
Published 03/20/2021, 2:30 PM EDT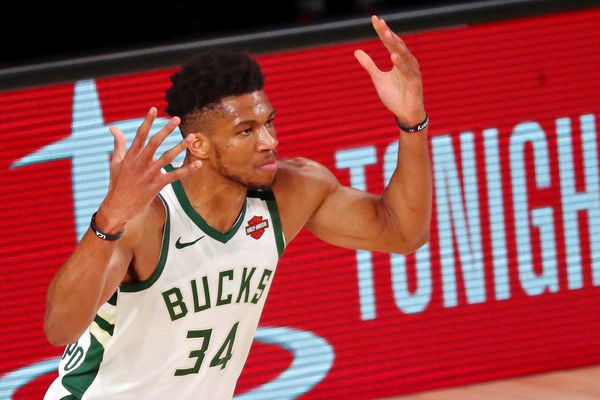 The modern era of the NBA is characterized by strength, speed, and spacing on the offense. It allows players like Giannis Antetokounmpo and Russell Westbrook to play at the peak of their skills. However, a certain someone believes that they won't be successful in Europe.
That person is the 2018 class Hall-of-Famer, Dino Radja. Since the Croatian player enjoyed rich spells in both Europe and America, he is in a perfect position to judge the respective playing styles.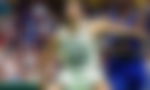 ADVERTISEMENT
Article continues below this ad
While the NBA consists of the best players in the world, it throws defense and tactics out of the window. Dino joined a Nuggets fan group for an interview a few weeks ago. He made the following proclamation –
To me, that Westbrook guy… Bring him to Barcelona, ​​CSKA, or Barcelona and tell him to be the European champion… That has no chance of happening.
Dino quotes the example of Giannis Antetokounmpo to reason why NBA players would struggle in Europe
The former Boston Celtics forward's perceived disrespectful stance on Westbrook has some merit to it. He explained it by quoting the example of another former MVP to back up his claim.
"They don't play defense in the NBA, and you come to Europe with five guys who know what they are doing. They close your penetration and they don't let you rebound in the offense… By chance, we played against Greece in the qualifications for the Olympic Games, and that was the tactic,"
Radja
said
, via basketball network.
ADVERTISEMENT
Article continues below this ad
"Back then, Giannis was also a good player. He was not an MVP, but he was at the very top. Don't let him penetrate, block him, and don't let him receive the ball in the fastbreak. Everything else he gives, let him. He gave us four points."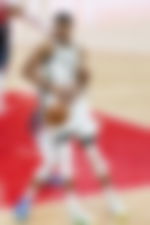 Also, the game that Radja is referring to is the semi-finals of the 2016 qualifying Olympic Tournament. Croatia, the underdogs beat Giannis' Greece by clogging the lanes and preventing his drives to the rim.
ADVERTISEMENT
Article continues below this ad
It is not the first time that a former player is criticizing the nature of play in the NBA. Luka once remarked how scoring in Europe was much tougher than in America. But it is a trade-off, and we can't do anything but accept how the game's played today in the league.