Hall of Famer Emphasizes How LeBron James and Anthony Davis' Health Should Be Focus of Lakers' Offseason
Published 07/02/2021, 7:00 AM EDT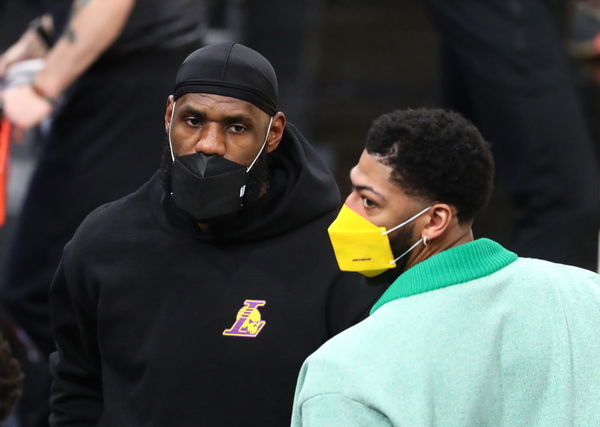 ---
---
Nothing was more disappointing for the Lakers fans than watching the reigning champions leave the playoffs so early. The rest of the world had some cause for celebration because of their loss but that's not going to stop the Lakers from making a better return next season. However, there need to be some changes and priorities need to be set before they can do that.
ADVERTISEMENT
Article continues below this ad
Former Laker James Worthy knows exactly what the franchise should first keep an eye out for. In fact, this is something all the teams will be focusing on more than anything,
The prime focus for Lakers: Healthy players
ADVERTISEMENT
Article continues below this ad
Heading into the offseason, the Lakers have plenty to work on. While making ideal roster changes is one of them, keeping their players, especially LeBron James and Anthony Davis, health should be the biggest priority. And James Worthy couldn't agree more.
Worthy was asked if health should be kept above all, he stated, "Given what they have been through, winning the championship, coming back into still a COVID environment. Not only do they have major injuries, but they also had COVID protocols to deal with. Players in and out and just never really had the continuity. So I would say health is the number one key. Get everybody some rest, come back as healthy as possible."
Unfortunately, injuries are something that all teams in the league fell victim to.
While some were because of lack of rest, some came because of unfortunate incidents. Nevertheless, if the Lakers want their championship window to remain intact, they have to ensure AD and LeBron return to their healthiest. However, rushing them could also be of grave danger, so timing is also of utmost importance.
WATCH THIS STORY: John Wall-Bradley Beal, LeBron James-Kyrie Irving & Other NBA Brotherhood Moments
LeBron James feels the same way
The Lakers struggled with injuries throughout the season, whether it was AD's groin injury or LeBron's ankle injury. Although LeBron was able to play in the playoffs and make his return, AD had to sit at the sidelines to ensure his recovery.
It was James and Davis' dynamic duo that had let the franchise to their 17th NBA championship. And if they want to make another run for it, Davis has to be in his best shape. Hence, LeBron James had also listed getting AD healthy as the team's first priority while also making sure he returns with no deficits.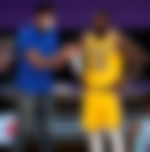 Of course, this will not be enough for the purple and gold to compete in the West. After stellar performances from teams like Utah Jazz and Phoenix Suns, they have far more threats to tackle.
ADVERTISEMENT
Article continues below this ad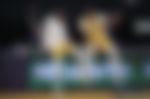 ADVERTISEMENT
Article continues below this ad