Hall of Famer Explains How LeBron James' Lakers Will Get More Media Attention Than Kevin Durant's Nets
Published 10/14/2021, 9:30 AM EDT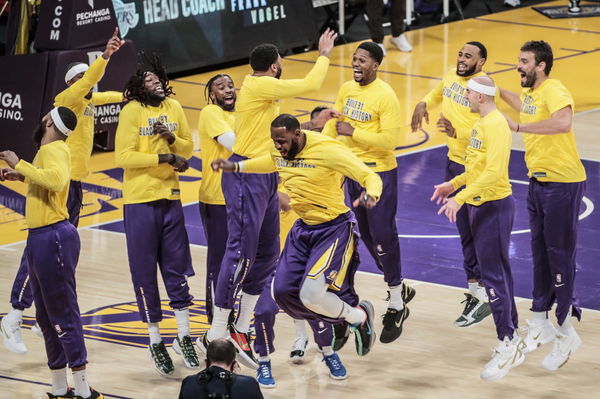 ---
---
The Los Angeles Lakers have always been one of the most popular teams in the league. It has carried many NBA legends, but the talk around them slowly died down after 2010 when they stopped winning titles like they used to. It was only in the recent years after LeBron James joined that they finally gained some more relevance.
ADVERTISEMENT
Article continues below this ad
Then, of course, they won the NBA championship in 2020. And what made it more rewarding for them was that it happened under the most unusual and difficult circumstances in the Orlando Bubble. The LeBron James and Anthony Davis duo was one that had taken the league by storm and became one of the best.
However, when a team has LeBron James, the perks that the franchise gets is that he is always making headlines. Either it's his fans who support him endlessly or it's the burning anger of his haters that keeps his name right there. And their disappointing exit last season gave his haters the biggest opportunity to pull him down.
ADVERTISEMENT
Article continues below this ad
Then again, all publicity is good publicity, right?
When teams don't make it into the playoffs, most of them are often not talked about much. But that was hardly the case with the purple and gold. And after their blockbuster offseason in which they built a super team, the Lakes gave media another reason to give them the limelight. And that's exactly what former Lakers' legend, Jerry West, also feels.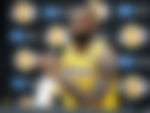 WATCH THIS STORY: Which College He Would Have Picked, Why he Quit Football & Other Lesser Known Facts About LeBron James
The Lakers are a force to be reckoned with when it comes to media attention
ADVERTISEMENT
Article continues below this ad
In an interview with West, he was asked about the LA Clippers' chances of winning a championship. However, the conversation somehow steered into the fact that the Lakers will still be the LA team that will get more attention. "The Lakers are going to get more air time, more publicity than maybe any franchise I have ever seen," he started off.
"Simple because they have assembled all these players who have names and careers. They got three prominent players. Russell Westbrook, oh my god! He never gets tired. He's like a beast out there. And LeBron, I look at the size of him and I say, 'Hm, how would you like to see him as a tight end? But he has got that unique skill and unique brain."
Watch This Story
ADVERTISEMENT
Article continues below this ad
Well, West couldn't be more right. LeBron always does grab a lot of attention, whether it's wanted or unwanted. Yet that does not stop him from proving himself every season. Although the preseason hasn't started off well for the Lakers, one can only hope they get past their injury woes before it's too late. And show everyone what the super team, that they have built, is capable of. Apart from just making headlines.