'Hard Ball': NBA Analyst Reveals Why Cavaliers are Holding Andre Drummond Trade Until the Last Second
Published 03/09/2021, 11:00 PM EST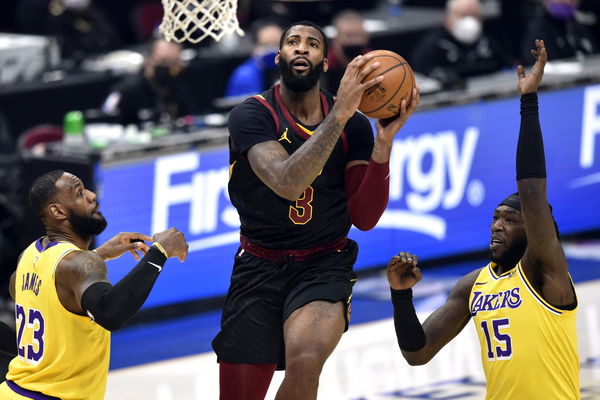 ---
---
The second half of the 2020-21 season is about to see the curtain-raise, and the mid-season trades are making it spicier. After Blake Griffin's flashy entrance into the Nets, the NBA teams have now set all eyes on Cavaliers' Andre Drummond. 
ADVERTISEMENT
Article continues below this ad
The Big Penguin is one of the most consistent players that the league has groomed in the last decade. He still has a lot of gas left in him, and it is about time that a new team will get to push through milestones with the star. So what's causing this elongated wait?
The Cavaliers won't let him out so easily
ADVERTISEMENT
Article continues below this ad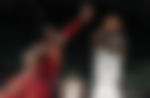 Andre Drummond is a big bird, and the Cavaliers would not let him go cheaply. Last year, the Cavs let go of Brandon Knight, John Henson, and a 2023 second-round pick to acquire Andre from the Pistons. While the latter was focusing on building a new core, the Cavs wanted to strengthen theirs. So this time, it's a swap and now the Cavs want to rebuild.
In an interview, NBA Analyst Brian Windhorst explained how the Cavs are in no rush to expedite the process. He broke down the scenario by explaining, "The Cavs have told teams that have called that they're not giving him away. They said that they have legitimate offers for him and they're holding out getting a draft pick or another young player for him, most likely a second-round pick. A year ago, the Cavs picked him up for a second-round pick and that's what they're hoping to trade him for."
This clearly tells that Koby Altman (GM) and Len Komoroski (CEO) want to build a young team and safeguard their future. As Brian further added, they're gonna hold out hope all the way until 3 o'clock after the afternoon on March 25th. "If they don't find a deal for Drummond, then he will likely be brought out. The Cavs are playing hardball in talks."
Lakers vs Nets vs Others: Who can win Andre Drummond?
ADVERTISEMENT
Article continues below this ad
The Center player is averaging a double-double for almost eight seasons now, and that makes him a big addition to any team. As a result, he saw a 6.12% increase in his salary when he joined the Cavs in 2019-20. But being the fourth best-paid center in the league, he can be a big blow to the salary space of any franchise. 
Now, the Lakers are on the lookout for DeMarcus Cousins, but they obviously prioritize having Andre. However, here's the catch. They would not desire him for a trade, but for a buyout. On the other hand, just in case the Nets are able to attract Andre, it will send the other teams' title aspirations packing. But they too would want to wait until the moment when the Cavs would agree on a buyout agreement.
So it is a hardball negotiation from every team, and hence it might take some time that we see a final movement.
ADVERTISEMENT
Article continues below this ad
Read also  – Cavaliers' Andre Drummond Has 'No Impact on the Game' per NBA Scout