'Has No Weaknesses': Former NBA All-Star Explains How LeBron James is Taken for Granted
Published 09/30/2021, 7:30 AM EDT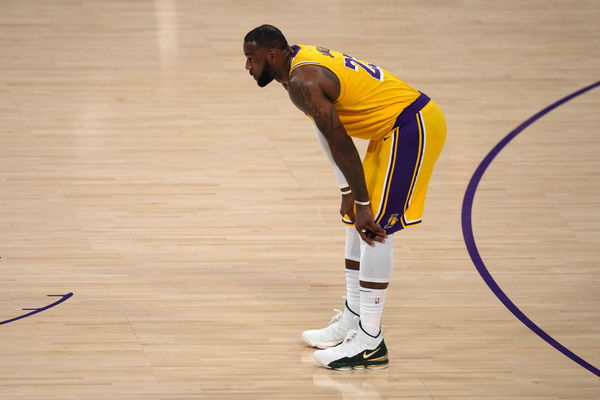 ---
---
LeBron James has an extraordinary fan following and also enough haters. On social media, many attribute him as LeFraud and post all the possible narratives to demean his accomplishments. However, nothing that can harm his larger-than-life stature. 
ADVERTISEMENT
Article continues below this ad
The King is all set to enter his 19th NBA season and is actively pursuing his fifth championship ring. By the time his career ends, chances are high that he will have some untouchable records to his name. But still, he will continue to have naysayers who will reject every accolade. So a former NBA player decided to do a favor for Bron.
ADVERTISEMENT
Article continues below this ad
Mark Jackson shared a story to explain the greatness of LeBron James
Recently, former Knicks point guard Mark Jackson sat with Shannon Sharpe to discuss a variety of NBA hot topics. It was this when Shannon asked whether LeBron James is taken for granted. To this, the 56-YO replied with an interesting tale.
Mark reminisced, "I remember playing for a team and LeBron was in high school and he was on TV. I came into the locker room the next day and I said this guy is going to be special. And he's like, no this guy's going to be hyped up and he's gonna fall short because they're giving him everything. I'm like no no, did you watch the guy I saw last night on TV? He has no weaknesses in his game…" 
The retired All-Star then agreed that LeBron is a great leader and that he makes everyone around him better. The world saw it first hand when he brought the best out of Kevin Love and later in the Lakers' role players.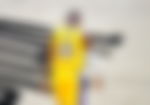 As Mr. Jackson added, "The worst thing you can say about him is that he has got a Hummer in Cleveland and The Decision. Are you kidding me? We truly take him for granted… He is the guy who has done it the right way and continues to take pride in finishing the proper way. He should be celebrated."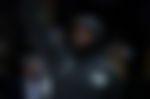 What's the one record that makes LBJ a GOAT in his own rights?
ADVERTISEMENT
Article continues below this ad
LeBron James will play at least two more years under his contract with the Lake Show. And in these two years, he will most likely surpass Kareem Abdul Jabbar in the all-time scoring list. But not just that, he will also climb very high on the assisting leaders' list. This is something crazy and it's the result of Bron having played in every role and almost every position in his career. 
Watch This Story
As Mark noted, "He's gonna be the leading scorer in the NBA. And I'm a point guard that's a pass-first point guard that has played 17 years. This guy is one day gonna pass me as an assist man. That's how great he is. It doesn't look like he's slowing at all."
ADVERTISEMENT
Article continues below this ad
This, coming from the assist champion of 1997 is a huge deal. Currently, LBJ averages 7.4 assists per game and he is just 638 assists behind Mark's career tally. Do you think LeBron will pass Mark this season? Help us know your prediction in the comments below. 
Watch this story: LeBron James and Other NBA Stars Who Have Been Relentlessly Trolled