'Has Some Superpower': Former President Barack Obama Calls Steph Curry the Best Ever Shooter in NBA
Published 12/18/2020, 5:04 AM EST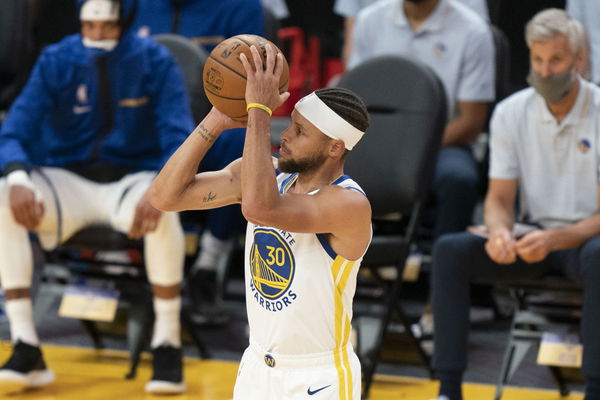 ---
---
Steph Curry is one of the best shooters the NBA has ever seen. His meteoric rise as a leader is synonymous with the Warriors' success, who have been one of the best dynasties of NBA.
ADVERTISEMENT
Article continues below this ad
Rarely has the NBA seen shooters like Curry. He is right at the top with the likes of Ray Allen and Reggie Miller. Many believe that he might be the best, and former US President Barack Obama is amongst those who hold this belief.
In a recent appearance on the Bill Simmons Podcast, Obama was asked whether Steph was the best shooter of all time. To this, he said, "That's not even a question — absolutely. I have not seen anybody who can shoot that way, in as many ways, in as unlikely ways, as consistently as Steph Curry. I know Steph well. Everything he does — it's precise and neat and tight."
ADVERTISEMENT
Article continues below this ad
Obama even spoke about how both Steph and LeBron James are freaks and compared them to the the X-Men series. "These world-class athletes, they're like X-Men. Some of them you can tell are like the Hulk. You're standing next to LeBron [James], you know he's a freak. Stand next to Steph, and he's like one of those guys who has some superpower [where] he takes off his glasses or something. You can't see right away, but is just as much of a freak."
Curry and the Warriors will kick off their regular season on December 22 against Kevin Durant and the Brooklyn Nets.
What can one expect from Steph Curry and the Warriors?
The Warriors lost a key player when Klay Thompson suffered from yet another season ending injury. With Klay not playing their hope for a title push went out of the window.
Now the Warriors will heavily depend on their talisman, Steph Curry, in the offensive end. Curry has already shown that he is ready to take that scoring load as he has been bombing teams in the preseason games.
In their second game against the Kings, Steph scored 29 points with 6 rebounds and 3 assists in 29 minutes on the court. In the first game against the Kings, he scored 29 points too. He looks fitter than ever and we might see a vintage Curry, dropping 30 points or 40 points on multiple occasions this season.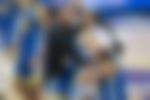 Apart from him, the Dubs will hope that Andrew Wiggins can build on his impressive 2019-20 season and be more efficient from the perimeter.
Their new addition, Kelly Oubre Jr. looked good as well. Yesterday he dropped 22 points in 23 minutes on the court against the Kings. He is a good defender and also added points to the board last season. He averaged 18.7 points, 1.5 assists and 6.4 rebounds last season. Oubre might not be as effective as Klay but was a much needed addition to the side.
ADVERTISEMENT
Article continues below this ad
However, their starting front court, consisting of no. 2 draft pick James Wiseman and Draymond Green, was nowhere to be seen, but they have taken part in the training sessions. The Dubs will hope that both of them will be ready before the regular season.
The Warriors are surely a playoff team, provided everyone stays fit. If Steph can build on his preseason form, the Dubs might be in for a deep playoff run.
ADVERTISEMENT
Article continues below this ad